The Deep: Black Garlic Date Concentrate
The Deep: Black Garlic Date Concentrate
If "umami" could be a spread, this is it. Black garlic gets friendly with other umami buds: balsamic, chestnuts, tamari, and more.
Fermented black garlic, roasted chestnuts, medjool dates, tamari, aged balsamic vinegar, black pepper, kosher salt, gochugaru *contains soy
We'd say this is...
Made in Maine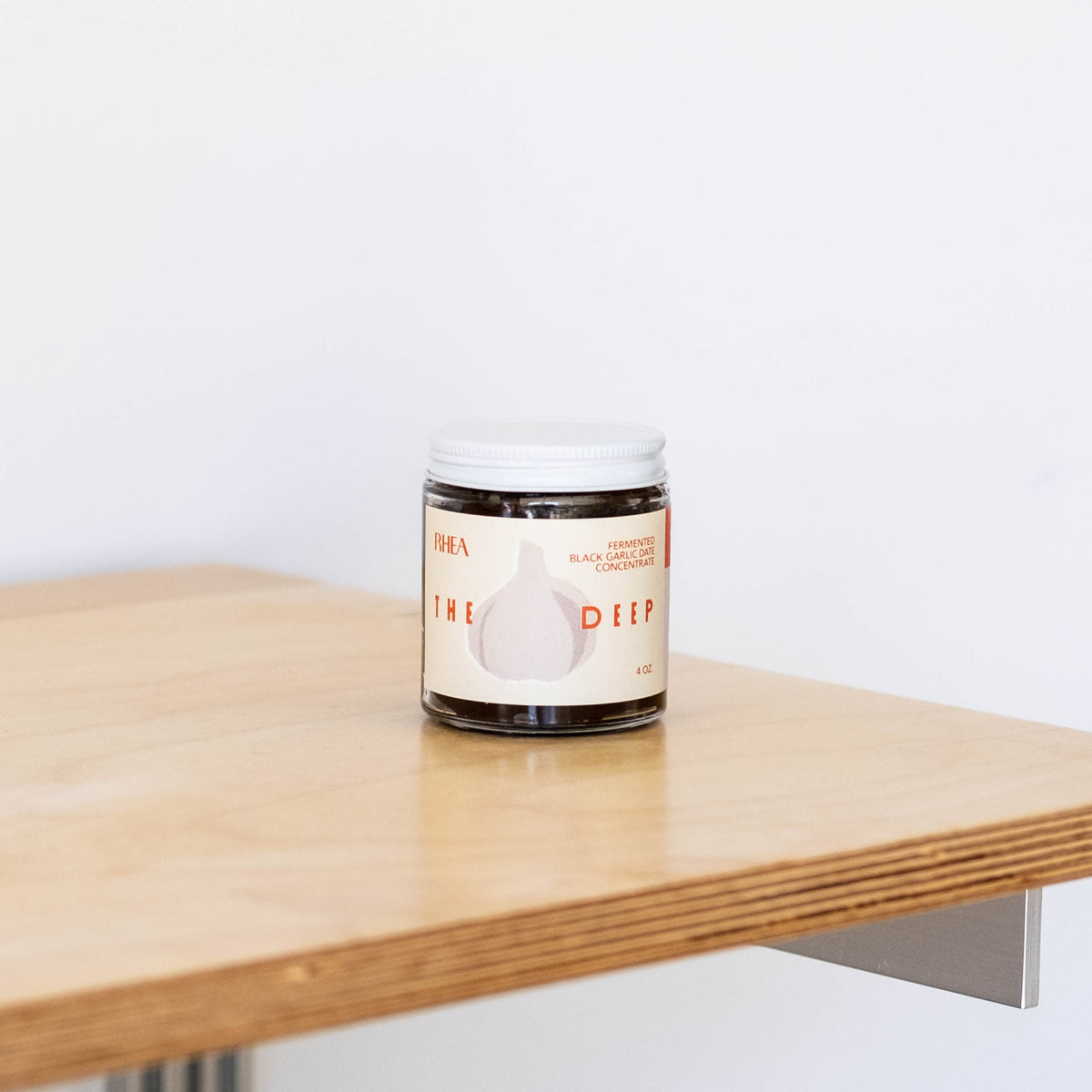 We love it!
Slap it on evvverything.
Abbye of Rhea has a pantry of pleasure. Everything she makes has that sensual balance that teases out a craving for one more bite.The Deep itches a carnal spot. Everything we love about food is right here in this paste. Eat it on its own with some crusty bread or mix in with other foods and soups to take your cooking to another level.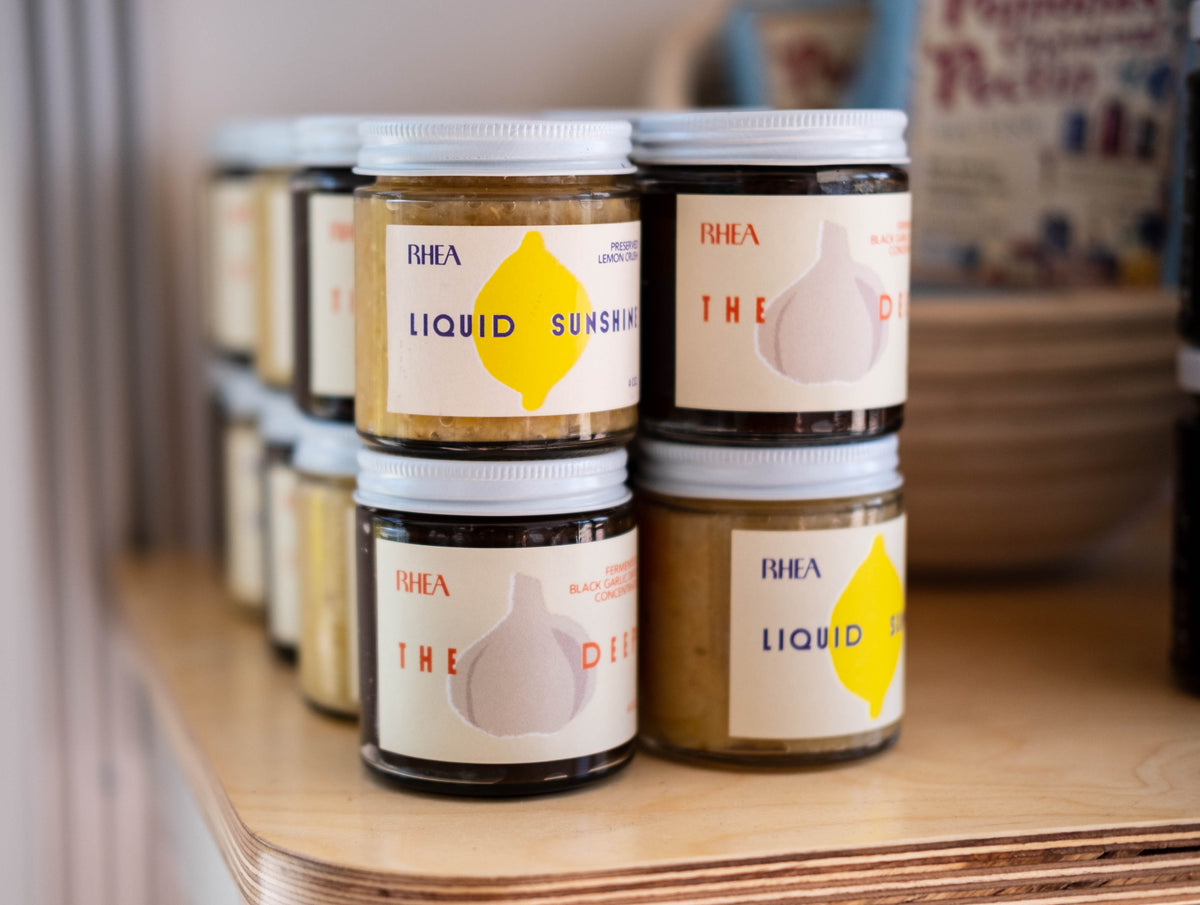 About the Maker
Rhea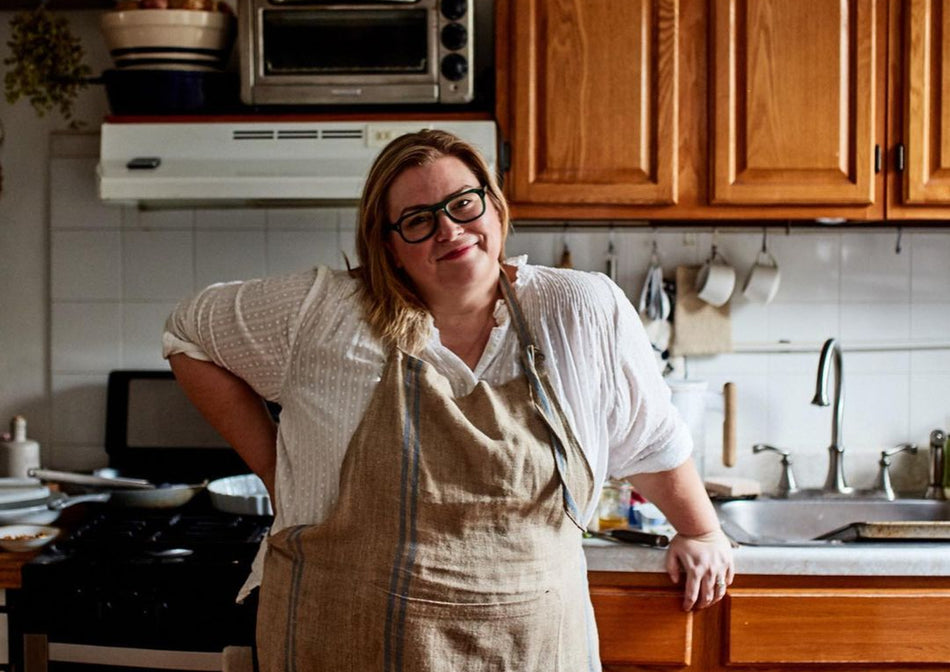 Rhea
MADE IN CAMDEN, ME
We're crushin' on everything from Rhea. Abbye Churchill's Liquid Sunshine and The Deep have been some of our absolute faves since day 1.
Every ingredient is sourced with care and each jar is handmade in Abbye's home kitchen in midcoast Maine.
Shop All Rhea
Other Stuff
You might like