Tsuru Bishio Soy Sauce (Small)
Tsuru Bishio Soy Sauce (Small)
A finishing soy sauce aged in wooden barrels for 4 years. A silky mouth feel and deep maltiness will make your taste buds dance. Ultimate umami!
Water, soybean, wheat, salt
We'd say this is...
Onggi fave
We love it!
The soy sauce that will ruin all others.
Tsuru Bishio forever changed the way we think about soy sauce. Made by Yamaroku, it's one of the last still made and aged in traditional cedar barrels in Japan.All you really need is a few drops. The sultry sauce coats your mouth with the most intense umami, a richness we never knew we needed. Our most favorite? A piping bowl of brown rice, fresh natto, and a few drops of Tsuru Bishio.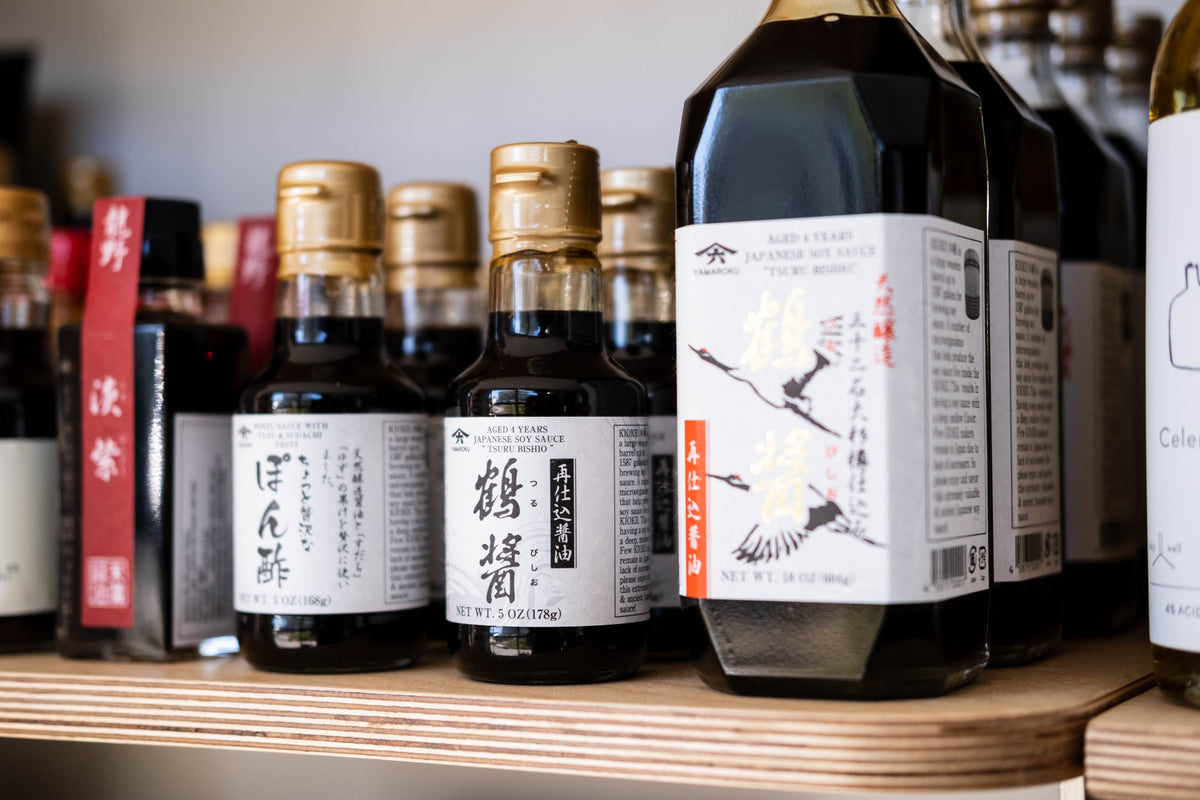 About the Maker
Yamaroku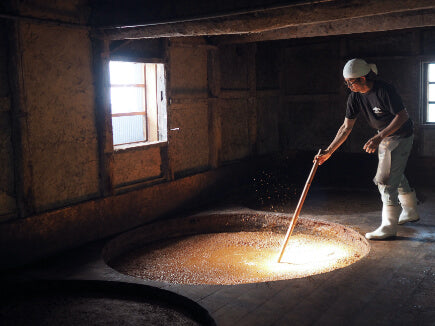 Yamaroku
MADE IN SHODOSHIMA, JAPAN
A fifth generation shoyu maker, Yasuo Yamamoto is one of the last still using traditional wooden barrels to make their soy sauces. They even make their own wooden barrels, called kioke.
Their work is inspiring and so special - we don't take it for granted!
Shop All Yamaroku
Other Stuff
You might like