Matcha Milk Jam
This luscious, rich spread is perfectly complemented by the addition of vibrant, grassy matcha. Sweet and nutty, just like us!
Sugar, rapeseed oil, vegetable oil, whole milk powder, whey powder, organic matcha green tea powder, soy lecithin, vanillin
We love it!
What dreams are made of
We love to plop a spoonful of matcha milk jam on a big ol' scoop of ice cream or spread it on a slice of toast for a quick and delish breakfast. If you're feeling adventurous in the kitchen, make some milk jam-stuffed donuts!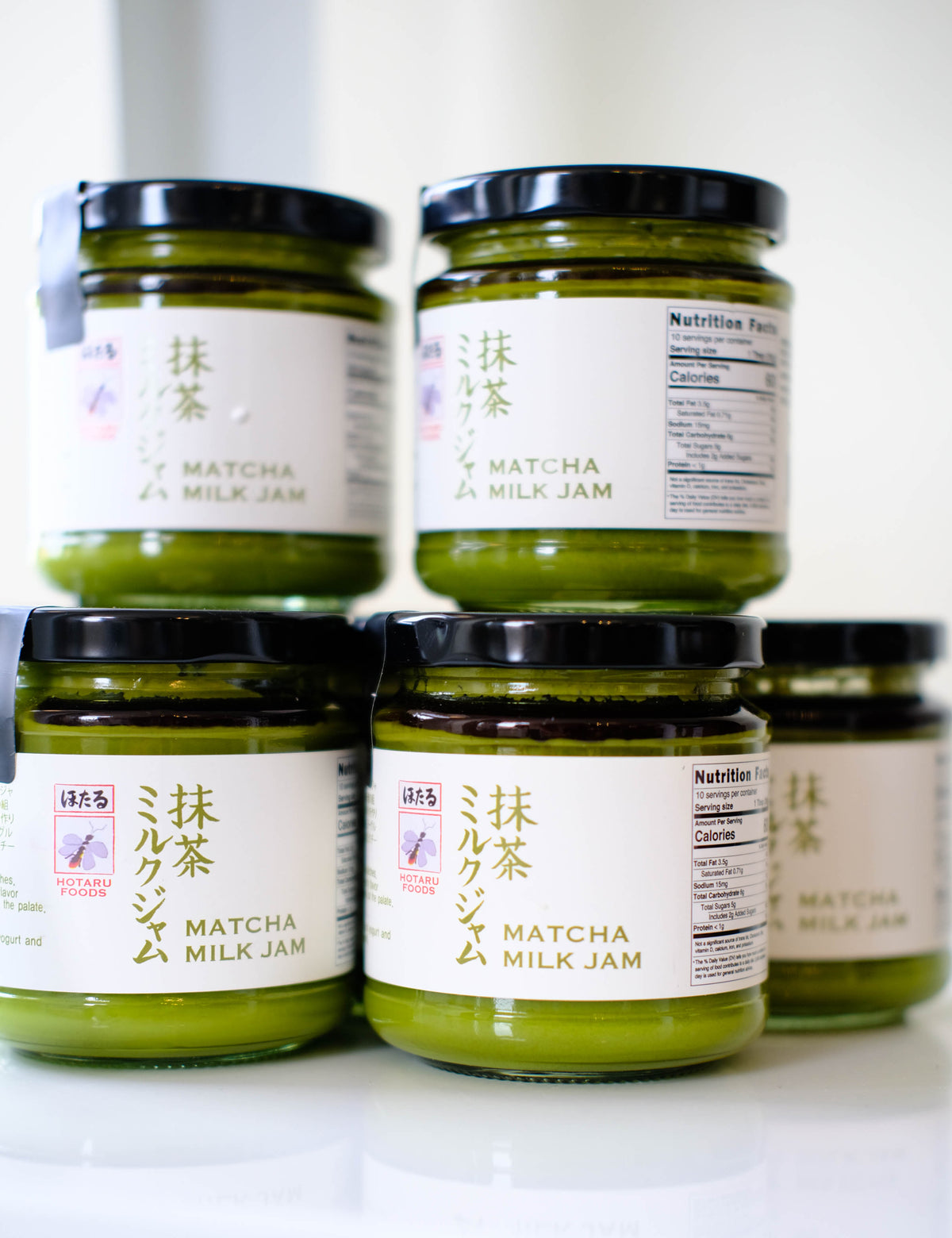 About the Maker
Hotaru Foods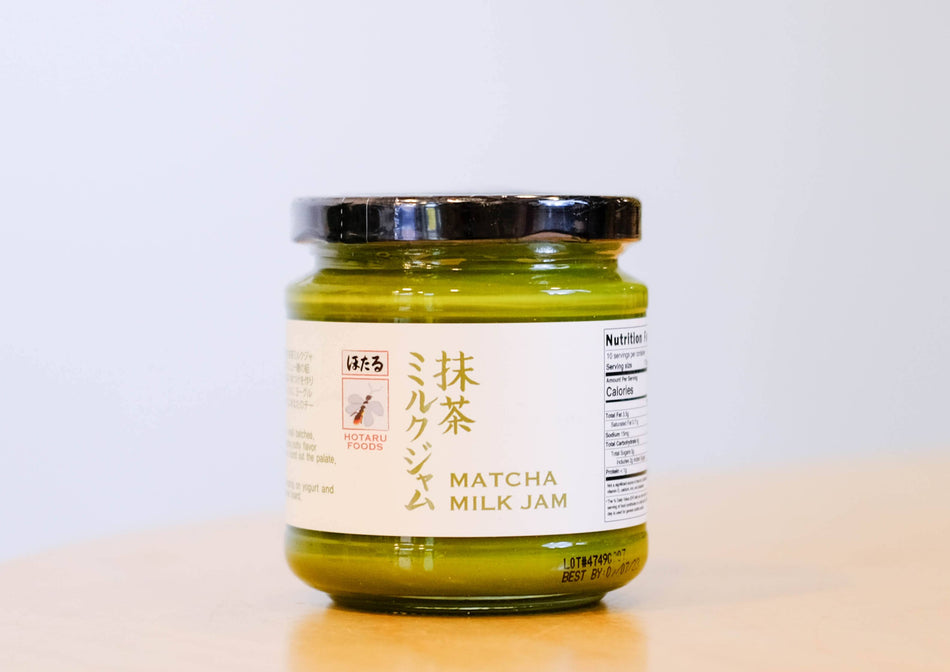 Hotaru Foods
Based out of Heritage Valley, California, Hotaru Foods creates artisanal "micro-batch" Asian-inspired condiments with fresh, local, and seasonal ingredients.
Shop All Hotaru Foods
Other Stuff
You might like