Black Sesame Crunchy Butter
Black Sesame Crunchy Butter
Maybe our most popular product in the shop, this black sesame butter is out of this world! Super nutty, not too sweet, and just so easy... Can't stop!
Black sesame seeds, peanuts, brown sugar, crunchy breadcrumbs, vegetable oil
We'd say this is...
Onggi fave
We love it!
Nutty and just the right amount of sweetness
Rooted Fare's got it figured out. This reminds us of our childhood but in a way that's just a touch grown up and even better than we remembered.Slather on toast (maybe with a little honey) or top generously on ice cream. We love baking with it, too!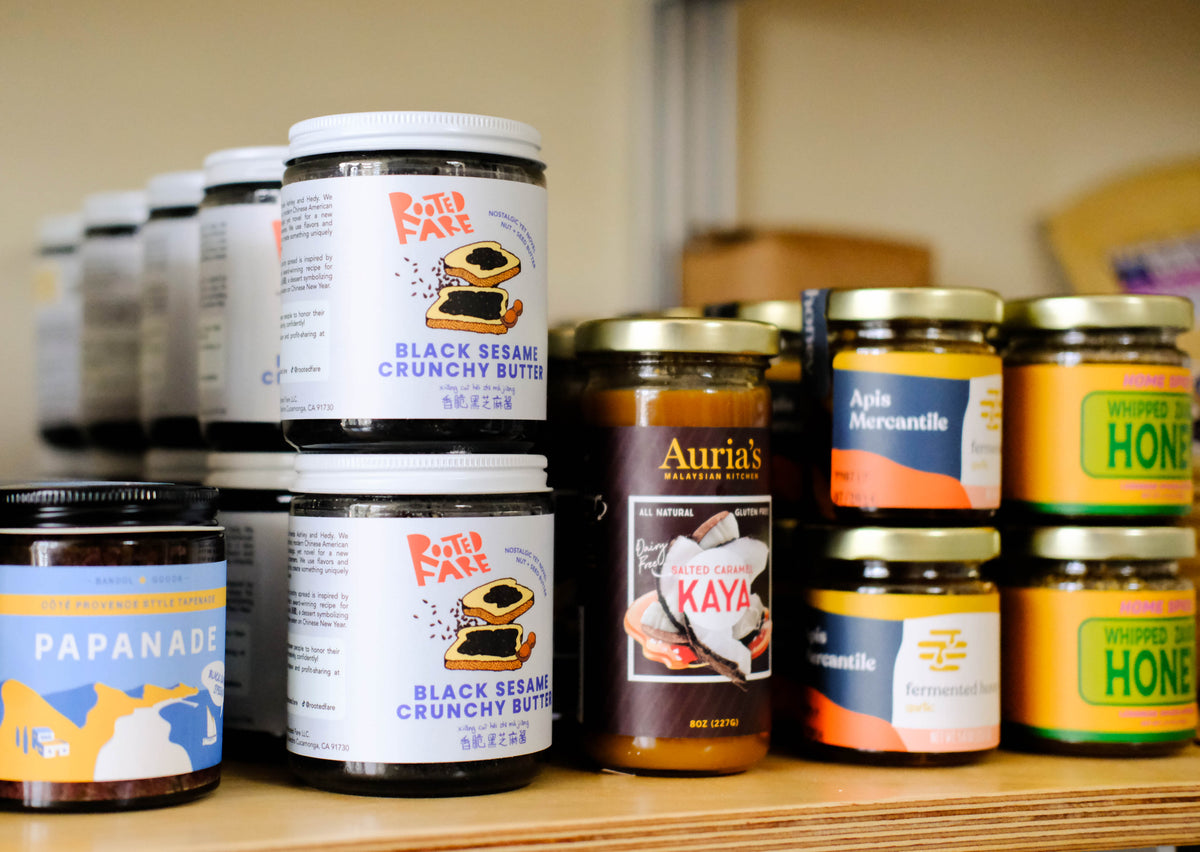 About the Maker
Rooted Fare
Rooted Fare
MADE IN LOS ANGELES, CA 
Ashley and Hedy bring a fresh take to Chinese American foods, celebrating both sides of their upbringing. Fun and real, their foods inspire our team too!
Shop All Rooted Fare
Other Stuff
You might like