Thanksgiving pre-orders - 11/22 Pickup
[Pre-orders are closed! We'll see you all on 11/22!!] Our fave time of year! Pre-order some Thanksgiving goodies from the Onggi kitchen for pickup on 11/22 between 10AM-3PM. Pre-orders close on 11/19.
Hōjicha pumpkin pie
Satisfyingly custardy, nostalgically pumpkin, with a touch of roasty tea! Made with roasted local pumpkin & Kettl hōjicha. This is our spin on a classic. A whole pie.
Miso caramel apple crumble pie
Scrumptious, tart, a lil sweet, with a kiss of umami! This is our fermenty spin on a classic. Local apples & Go-en miso! A whole miso apple pie.
Pumpkin & black sesame butter mochi 8" cake (gluten-free)
Chewy stick-to-your-ribs goodness. Our in-store favorite with a Thanksgiving twist! Made in an 8" round cake to slice up (or rip apart).
Cornbread with 2 butters: miso honey & gochujang
Perfect for going back and forth between sweet and savory bites. Cornbread to accompany your big meal with accompaniments of its own!
Set of sourdough chocolate chip cookies
A half dozen cathartic chocolate chip cookies with the blessing of sourdough. You know the deal!

$45.00
Notify Me
Notify me when this is back in stock.
We love it!
An Onggi twist on Thanksgiving!
Add a fermenty twist to your Thanksgiving meal and give everyone a lil something to talk about (even with their mouths full).Pick up for orders will be available on Wednesday, 11/22 from 10AM to 3PM!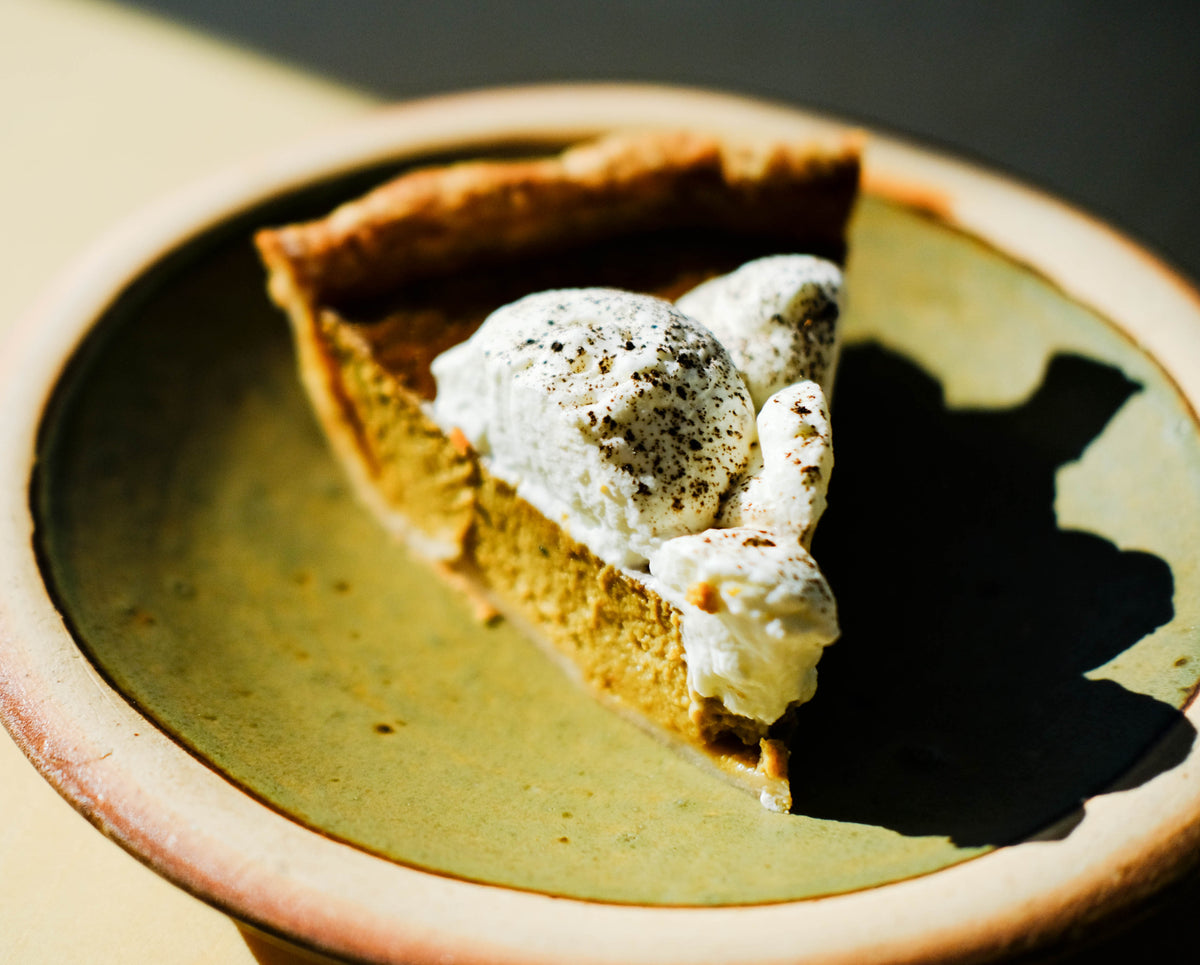 About the Maker
Onggi
Onggi
MADE IN MAINE
Hey! That's us. We're a team of fermentation fans, passionate about making the benefits more approachable and accessible. Just think of us as your fermentation friends!
Shop All Onggi
Other Stuff
You might like