Kombu Seaweed
Harvested in Maine's Penobscot Bay, Atlantic Holdfast's kombu is as versatile as the ecosystem from which it's harvested. As some of the earth's oldest and most resilient organisms, kombu and its seaweed siblings contain countless nutritional and medicinal benefits.
Kombu seaweed
We love it!
The perfect secret ingredient.
This rich, flavorful seaweed is the perfect addition to soups, stews, rice, beans, and more! Kombu's health benefits include high levels of iodine and sodium alginate. It also ameliorates some of the negative side effects of eating beans, if you catch our drift...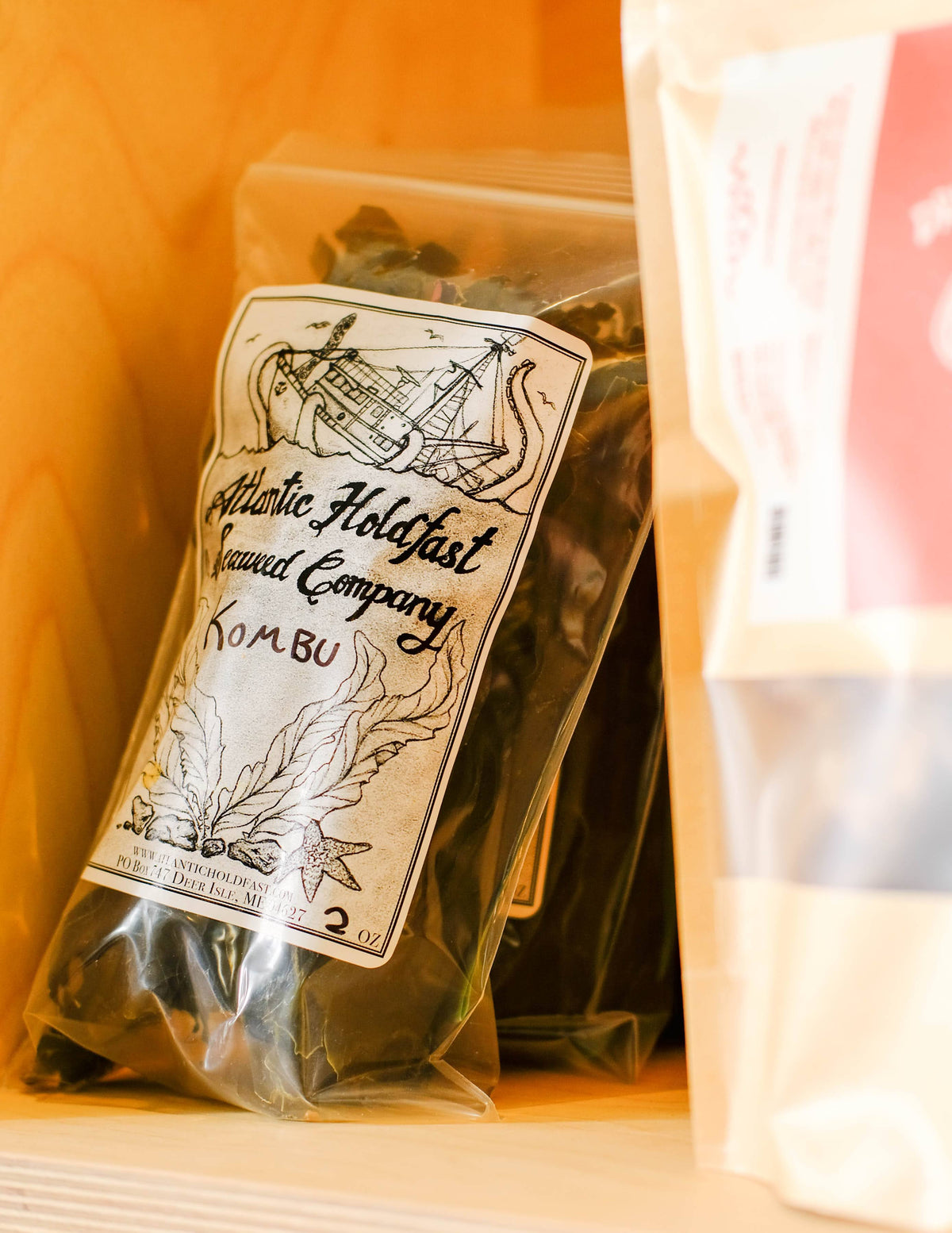 About the Maker
Atlantic Holdfast Seaweed Company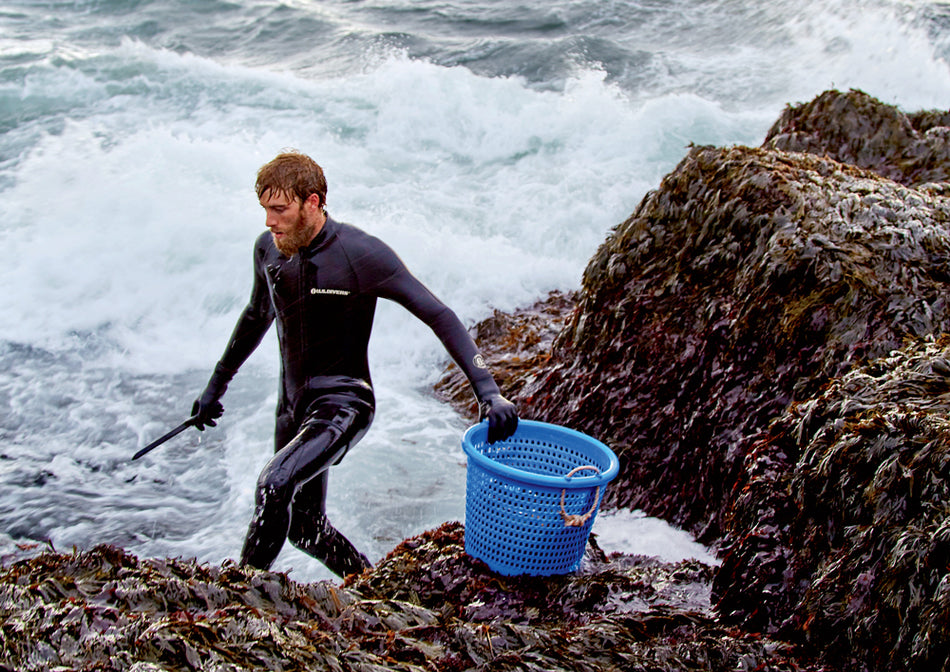 Atlantic Holdfast Seaweed Company
A small company based in the Penobscot Bay area, Atlantic Holdfast sustainably hand-harvests high quality sea vegetables from the Gulf of Maine.

Guided by the lunar cycle, Atlantic Holdfast works carefully within the turbulent environment of coastal Maine, selectively harvesting with techniques that ensure the long-term health of the surrounding ecosystem. Once harvested, their seaweed is hung to dry, reaching a shelf-stable condition within 24-36 hours.
Shop All Atlantic Holdfast Seaweed Company
Other Stuff
You might like