Wooden Cabbage Shredder
Sauerkraut and coleslaw couldn't be easier with this gorgeous shredder! Made in Poland with sustainably grown, FSC-certified poplar. Detatchable blades make for easy sharpening too!
We'd say this is...
Onggi fave
We love it!
Beautiful and Practical!
This shredder is an in-store customer favorite. Every fermenter should have one of these, and its sleek design is an added bonus. Cuts prep time for kraut and slaw in half!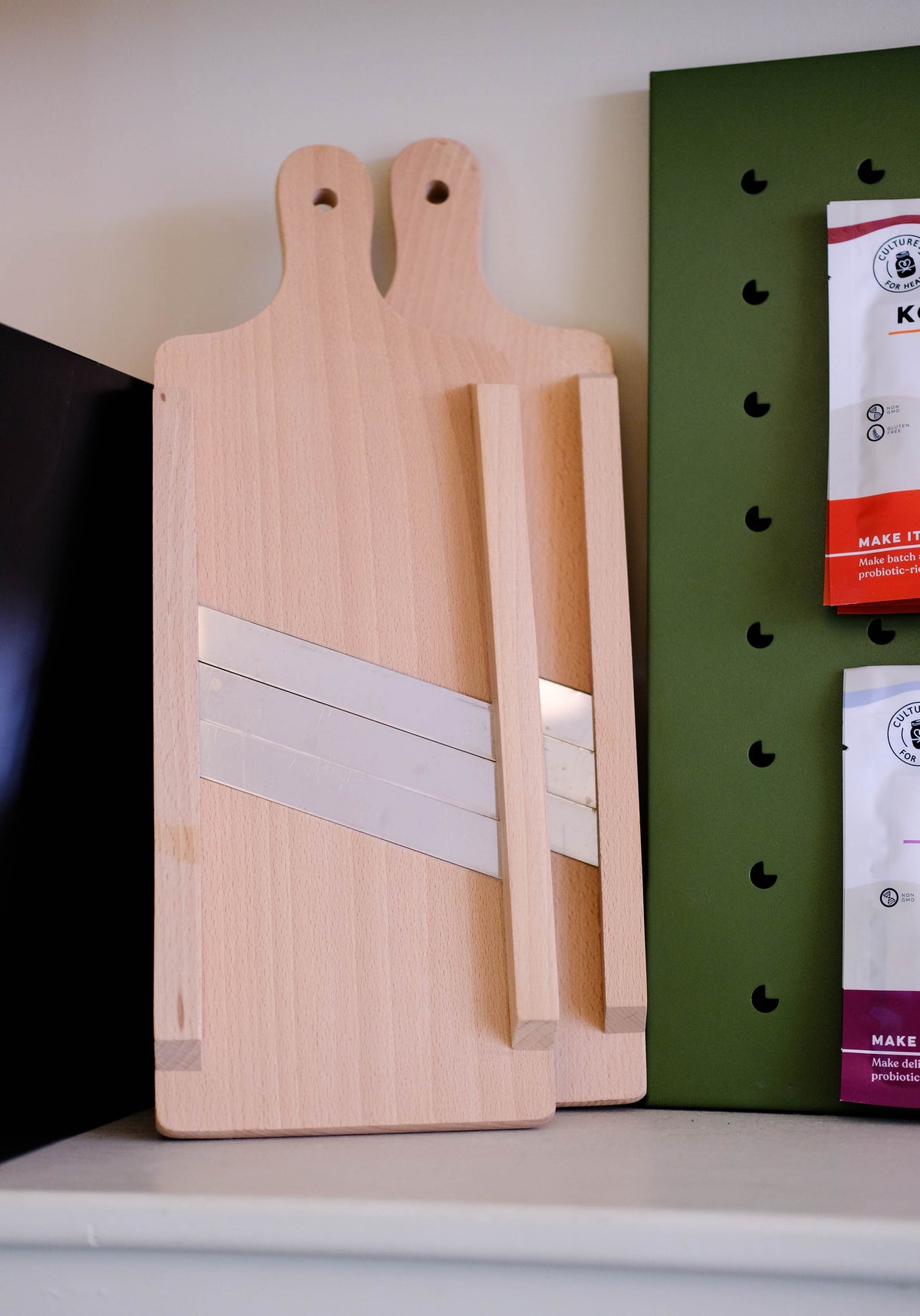 Other Stuff
You might like