Wild Pickled Blueberries
Tart, savory, and semi-sweet, Planet Naskeag's Wild Pickled Blueberries are truly a feast for your tastebuds. Made in small batches with local, organic ingredients!
Maine wild blueberries, apple cider vinegar, salt, sugar, black peppercorns, mustard seed
We'd say this is...
Made in Maine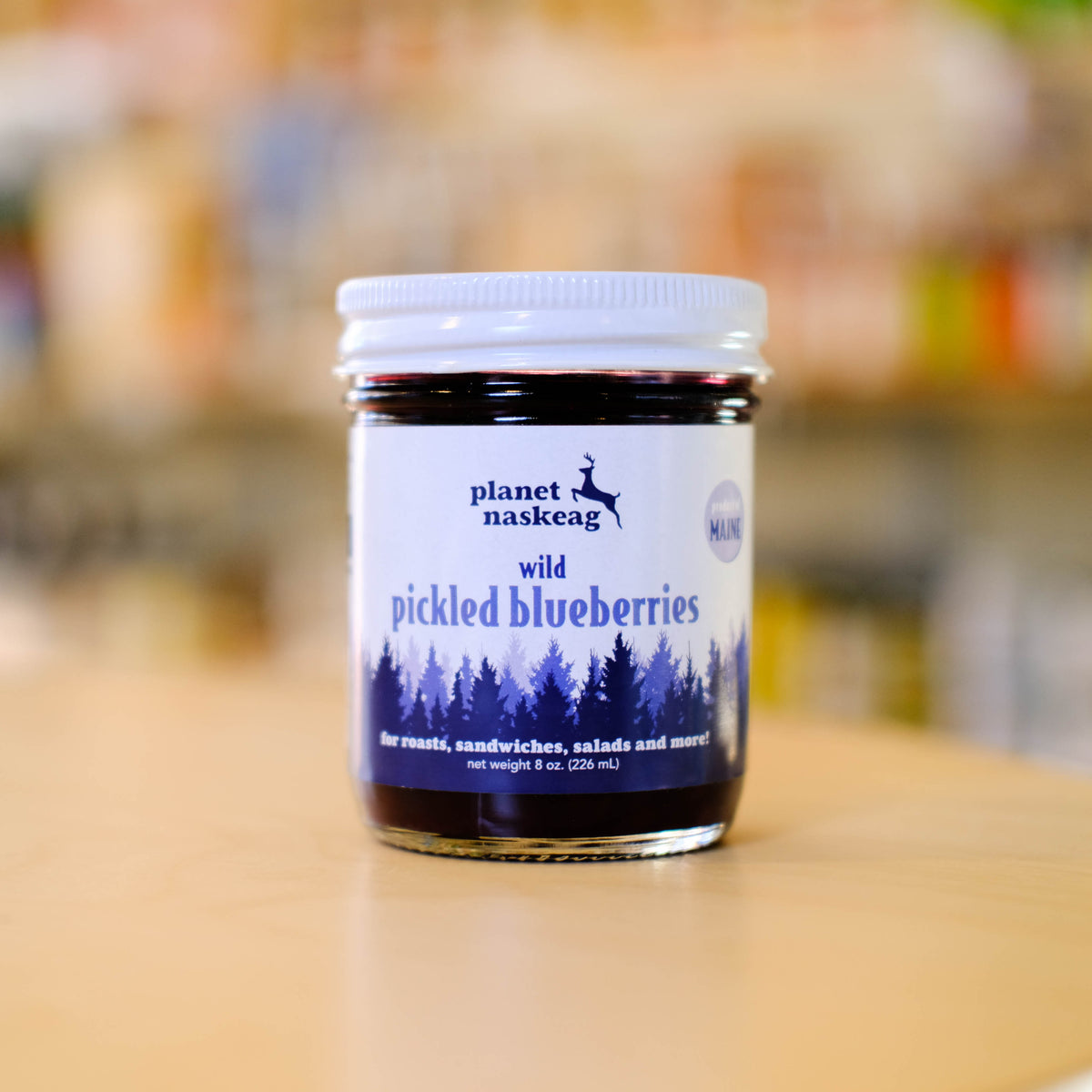 We love it!
The possibilities are endless!
These bluebs are positively mouthwatering, whether you toss them into a salad or pair them with ricotta atop your fave sourdough. They offer the perfect balance of sweet and savory with the delectable tang of wild Maine blueberries that you know and love.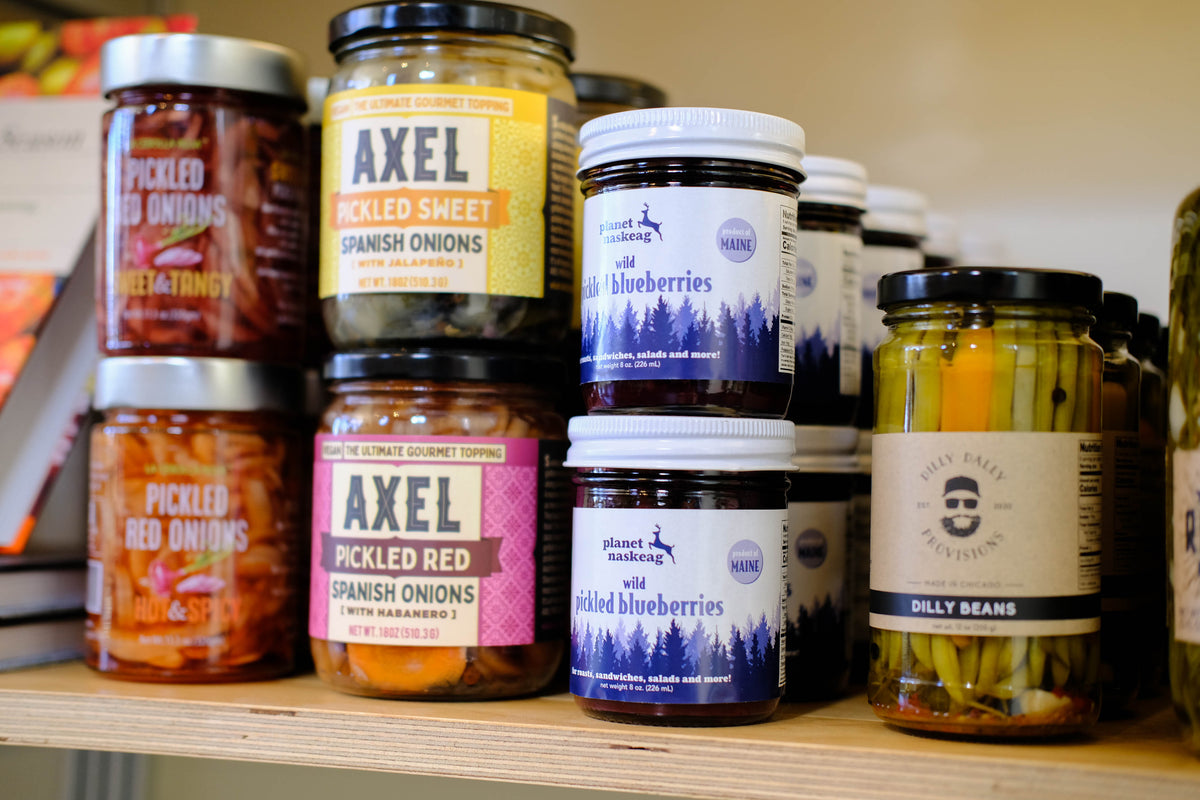 About the Maker
Planet Naskeag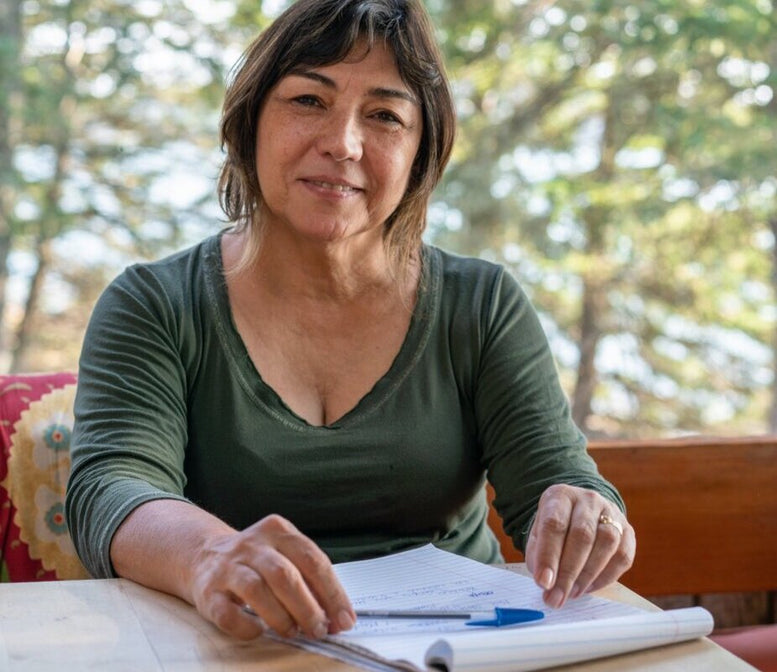 Planet Naskeag
After moving to Maine from Brazil in 2016, Silvia Mathewson began teaching cooking classes for continuing education programs. Her culinary talents and interest in the food and agriculture of Maine led her to launch Planet Naskeag in 2019, selling her one-of-a-kind wild pickled blueberries. Her delicious product supports local growers and has received certification from the University of Maine's Food and Agriculture Cooperative Extension!
Shop All Planet Naskeag
Other Stuff
You might like