Drinks
>
Bitters, Shrubs & Tonics
Ume Plum Syrup
The essence of juicy stonefruit... Honeycomb, dried fruit, and sunshine! Of course it's perfect for desserts & cocktails, but also amaaaazing in savory roasts.
Ume plum, organic cane sugar
Onggi fave
We love it!
Japanese preserves the way grandmas do!
Yumé Boshi makes small batch Japanese preserves in California with the very best produce! Super super floral and vibrant. We can hardly believe the flavor they got going!Great in all sorts of creative uses. Savory or sweet, their preserves really shine!!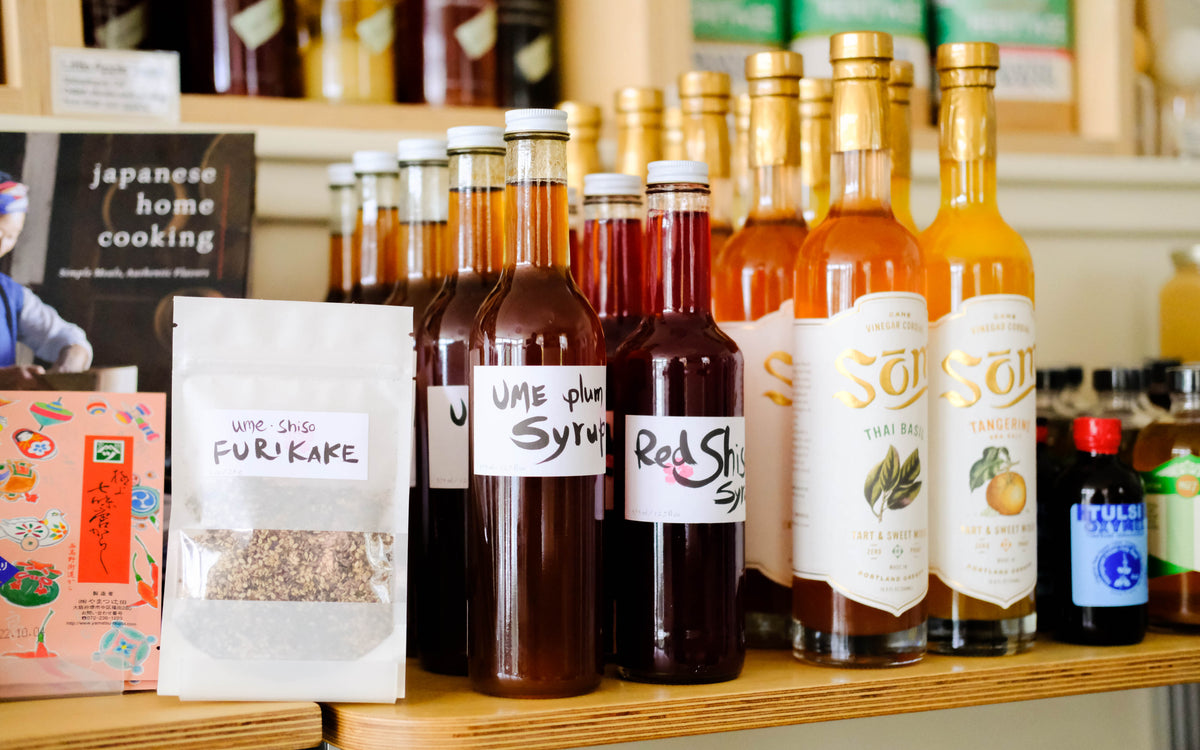 About the Maker
Yume Boshi
Yume Boshi
MADE IN OAKLAND, CA
Ayako Iino champions the art of Japanese preserved food making with the best produce California has to offer.
After having studied in rural Japan (with the best teachers: grandmothers) and a culinary journey include Chez Panisse, Ayako channeled herself into the joys of Japanese preserved foods with Yumé Boshi in 2013.
Shop All Yume Boshi
Other Stuff
You might like