Sea Moss Seasoning
One of our fave pantry staples! Woon's Sea Moss Seasoning is made up of dehydrated and roasted sea moss blended with kombu seaweed salt.
Sea moss, kombu sea salt
Onggi fave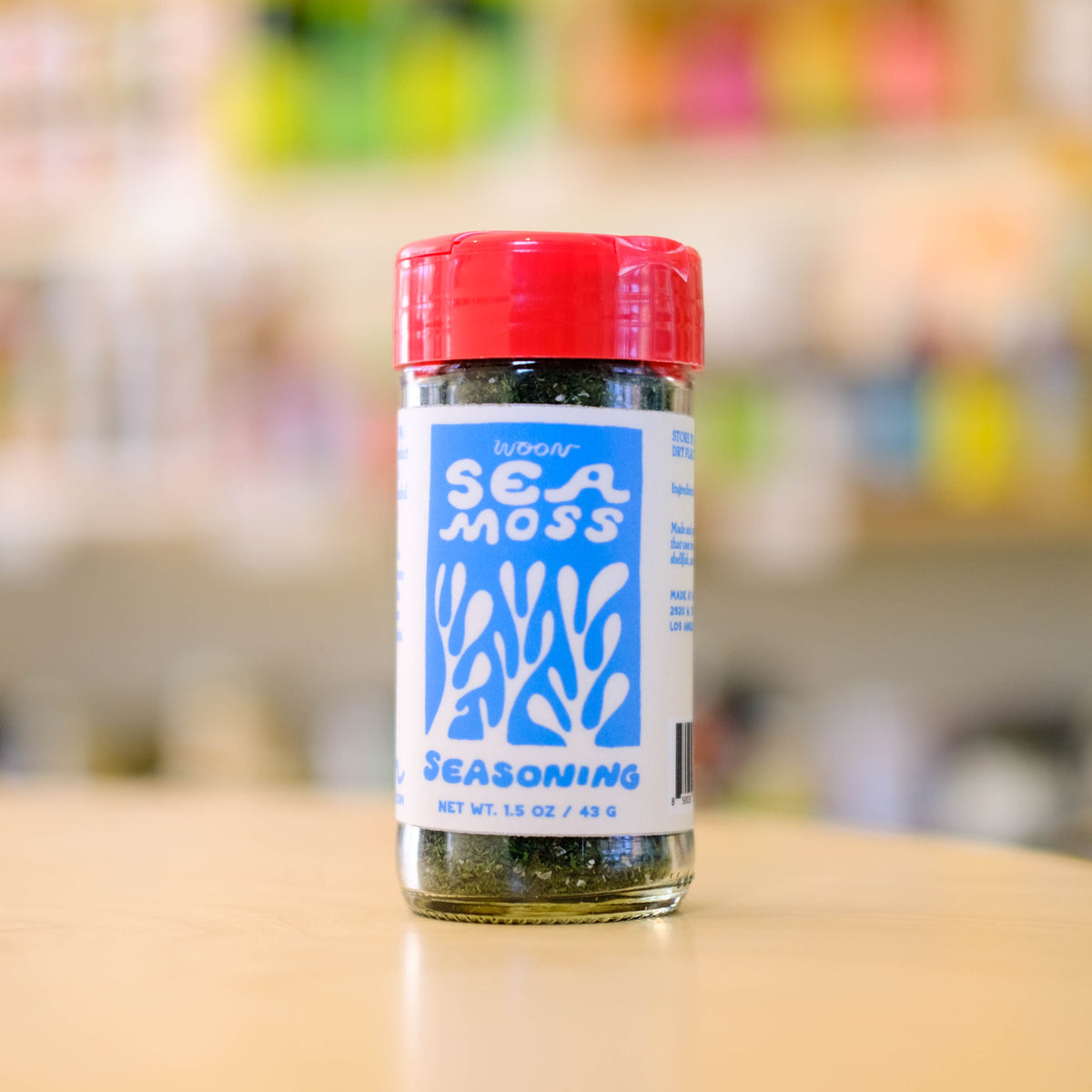 We love it!
A sprinkle of the ocean
This addictive seasoning is the epitome of umami! Super salty, a tiny bit sweet, and mega savory. We find ourselves reaching for this guy on the daily. It's the perfect topping for avo toast, ramen, fried rice... and don't get us started on sea moss popcorn!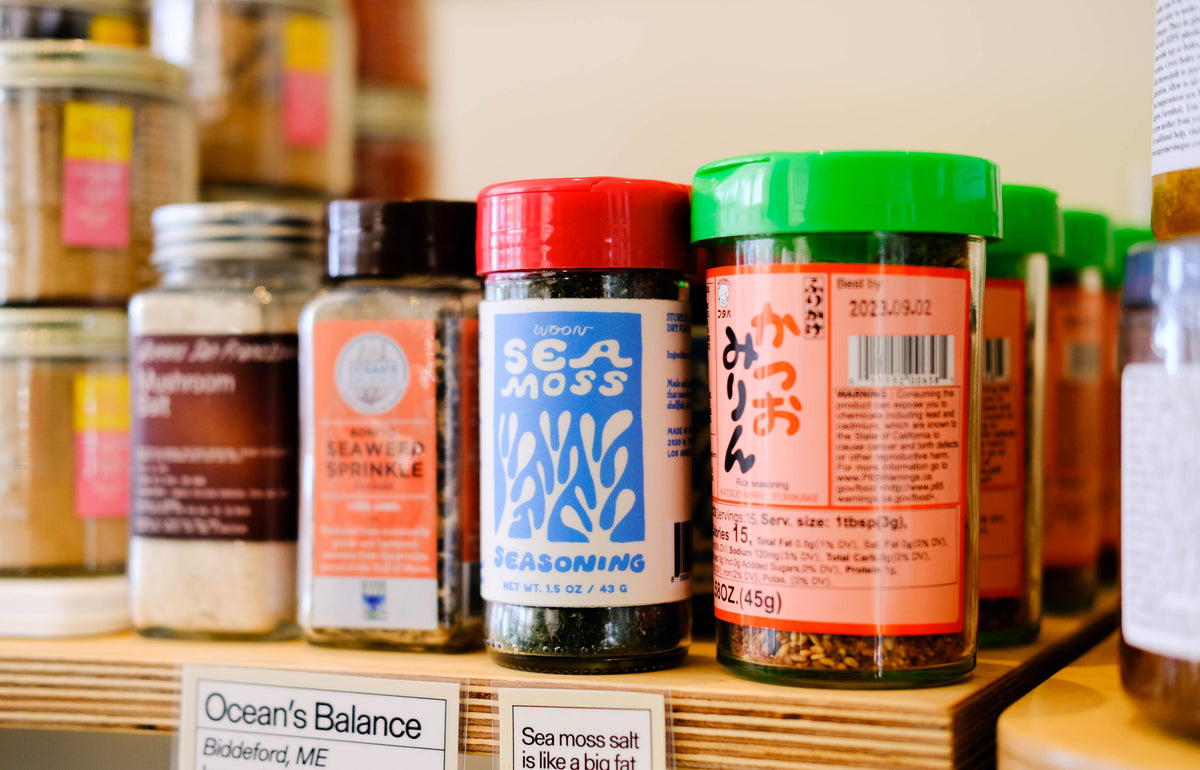 About the Maker
Woon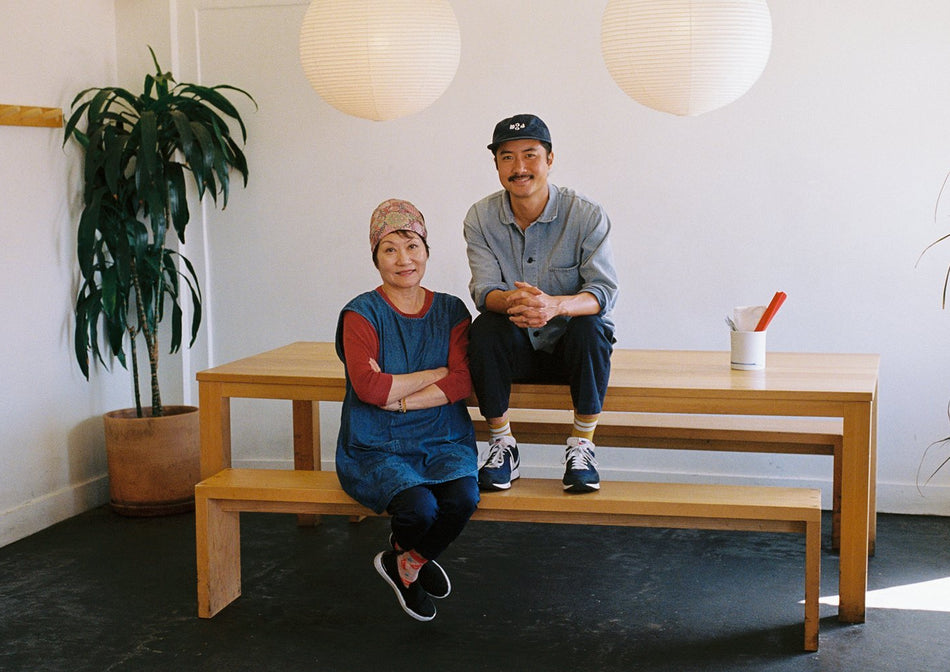 Woon
MADE IN LOS ANGELES, CA
A family run operation inspired by Mama Fong's OG Chinese recipes, Woon's slinging some delish comfort food. Born from a desire to emulate and pay homage to the Chinese comfort food cooked up by his mother, Keegan Fong first began Woon as a small, family-run pop-up. A delicious blend of Shanghainese and Cantonese flavors, Woon has since opened up its first brick-and-mortar, as well as offering a selection of tantalizing sauces, seasonings, teas, and other dry goods for sale.
They share spices and ingredients straight from their restaurant so we can get a taste all the way here on the other coast. 
Shop All Woon
Other Stuff
You might like