Onggi Fermentation Crock - Chartreuse
Onggi Fermentation Crock - Chartreuse
Our very own fermentation crocks! Holds about 0.75 gallons with a water well airlock. This lil one has a fun Onggi-green glaze!
We'd say this is...
We love it!
The most perfectest fermentation crocks!
We're SO SO excited about these crocks! Designed by our bud Troy Yoshimoto and made out of porcelain by C&M Ceramics in Scarborough, ME, these lil crocks are everything we could ever want. Also works perfectly with our half-moon fermentation weights.Ferment freely with no fear! The airlock keeps oxygen out while letting gas out. We hope you love using it as much as we do!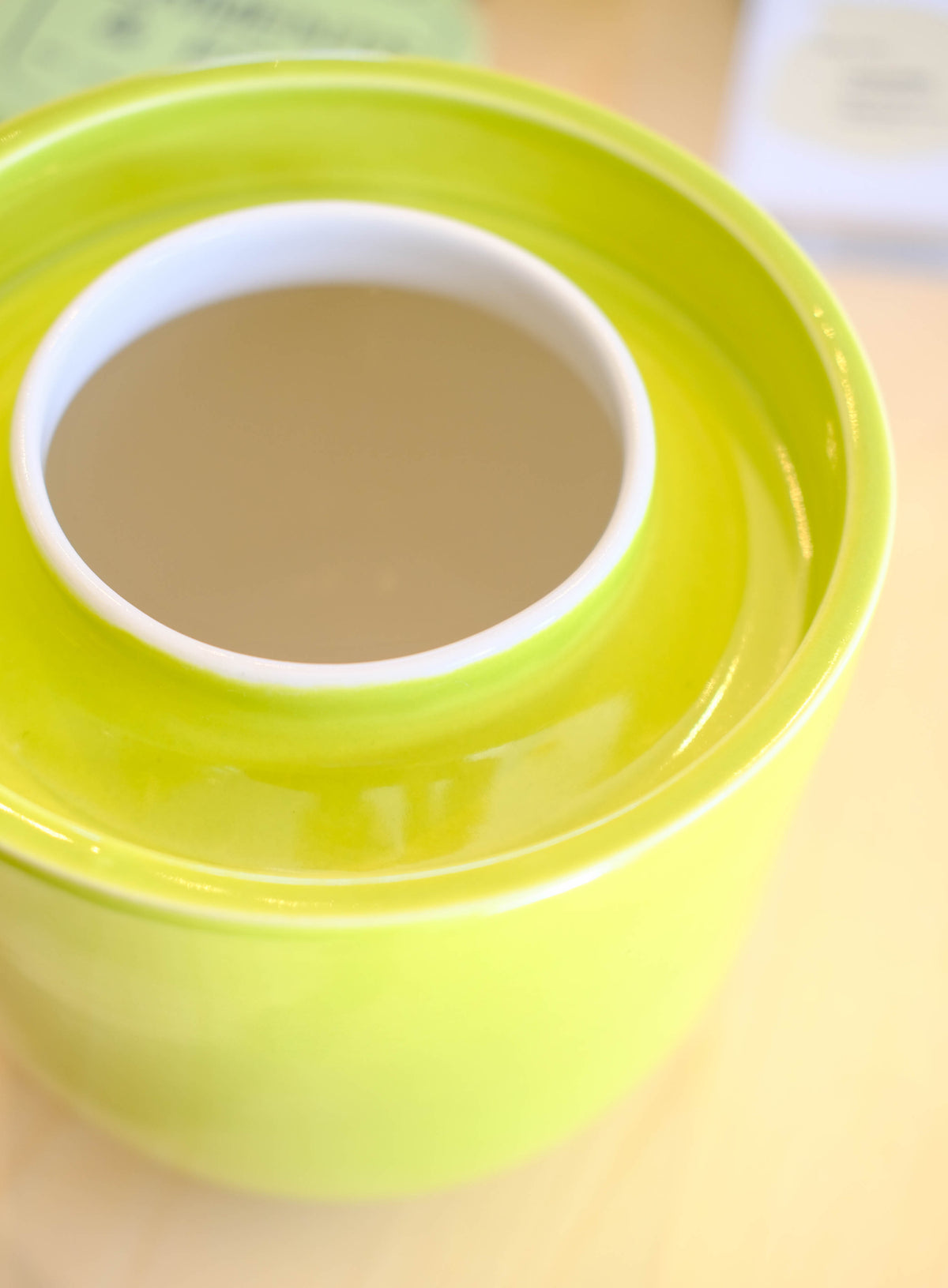 About the Maker
Onggi
Onggi
MADE IN MAINE
Hey! That's us. We're a team of fermentation fans, passionate about making the benefits more approachable and accessible. Just think of us as your fermentation friends!
Shop All Onggi
Other Stuff
You might like