Nori Seaweed Spread
Sweet and salty seaweed simmered in soy sauce! Combined with butter for extra creamy deliciousness.
Water, starch syrup (corn, potato, sweet potato starch), soy sauce (soybeans, wheat, salt), amino acids (vegetable protein, wheat protein, corn gluten, salt), mirin (sticky rice, rice, koji rice, brewed alcohol, glucose, thick malt syrup), sugar (sugar beet root), black seaweed (dried seaweed), butter (milk), waxy corn starch, agar, lactic acid (sodium lactate), brewed vinegar (alcohol, rice, sake lees, salt), yeast extract (dextrin), phytic acid, gluconic acid (corn syrup)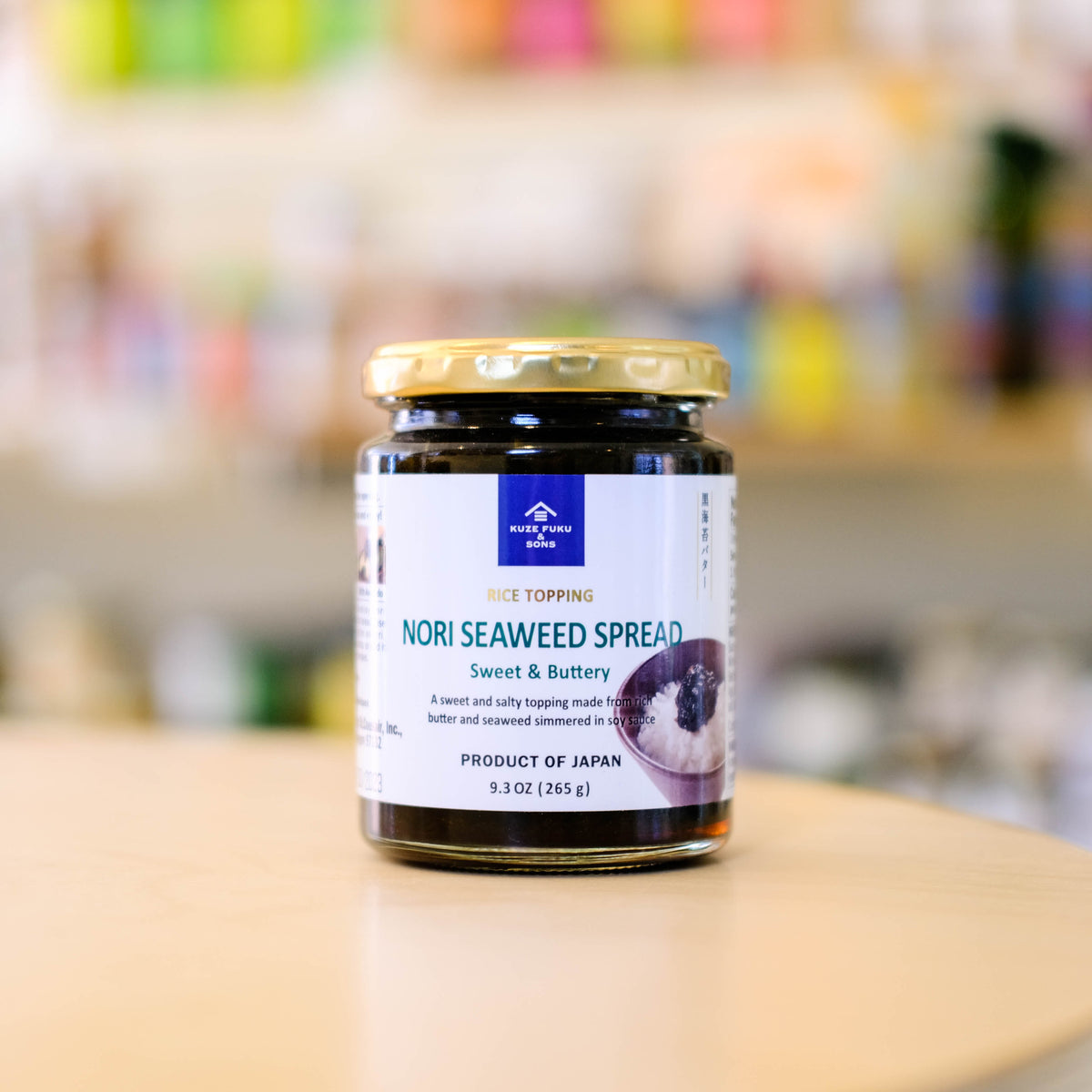 We love it!
Oceanic opulence
Made with nori from Miyagi Prefecture of Japan, this rich and salty spread is a delightful addition to any rice dish. Or, mix it into your favorite pasta for a saucy seaweedy adventure!
About the Maker
Kuze Fuku & Sons
Kuze Fuku & Sons
Here's Kuze Fuku & Sons AKA "The Japanese Gourmet Store"! Founded in 2013 by Naoki Kuze, the store is named in honor of his father, a pioneering figure in Japan's wholesale industry.
Kuze Fuku & Sons is dedicated to offering the best culinary products from all over Japan. They work with producers who use traditional methods passed down through generations: savory sauces, delish dashis, and sweet spreads.
Shop All Kuze Fuku & Sons
Other Stuff
You might like