Red Bean Spread
Sweet adzuki beans with rich and creamy butter! The perfect addition to your breakfast (and snacking) routine.
Red bean paste (red beans, sugar, reduced starch syrup, agar, sorbitol), glucose (corn starch, potato starch, sweet potato starch), water, butter (milk), glycine (trehalose, sodium gluconate, I-sodium tartrate, glycerin, fatty acid ester, sodium octenyl succinate starch, dextrin, salt), agar (sodium octenyl succinate starch, sucrose fatty acid esters), salt, phytic acid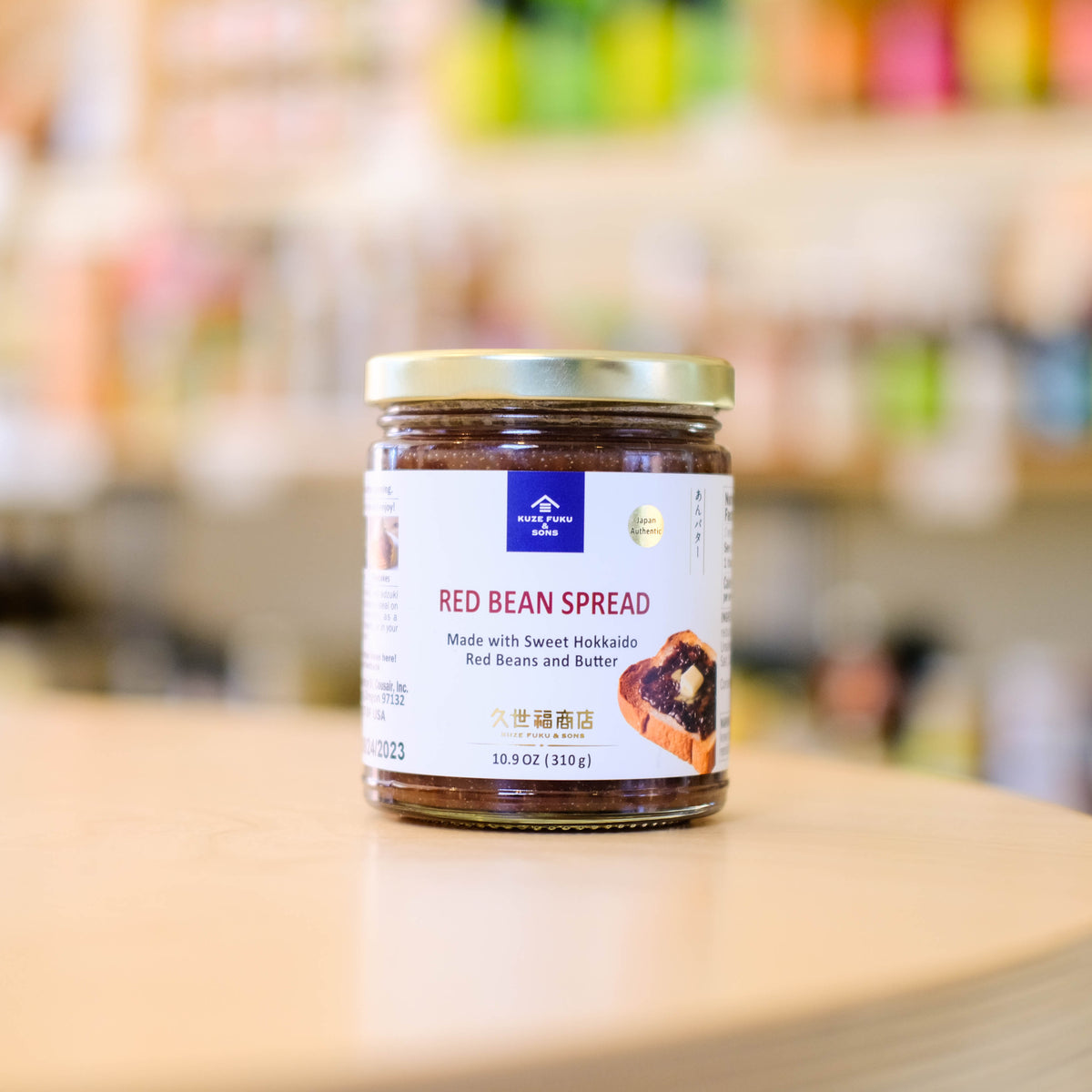 We love it!
We're nuts for it!
Sweet and nutty, Kuze Fuku & Sons' Red Bean Spread is delightful on toast, crêpes, ice cream, shaved ice, and more. We love its subtle flavor and the creamy richness that butter brings to the table.
About the Maker
Kuze Fuku & Sons
Kuze Fuku & Sons
Here's Kuze Fuku & Sons AKA "The Japanese Gourmet Store"! Founded in 2013 by Naoki Kuze, the store is named in honor of his father, a pioneering figure in Japan's wholesale industry.
Kuze Fuku & Sons is dedicated to offering the best culinary products from all over Japan. They work with producers who use traditional methods passed down through generations: savory sauces, delish dashis, and sweet spreads.
Shop All Kuze Fuku & Sons
Other Stuff
You might like