Dehydrated Sourdough Starter
Dehydrated Sourdough Starter
A sourdough starter without the commitment. It'll be ready for you whenever, like a friend with all the benefits of fermentation.
Maine Grains wheat flour, natural yeast
We'd say this is...
Made in Maine
We love it!
Start sourdough on your terms.
We love Maine Grains. It's what we use at the Food Counter and at home. Amber Lambke and the Maine Grains team are a shining light championing delicious and good agriculture.This starter is their sourdough, but in a form that's ready for whenever you are. Apparently, this is how people used to transport their starter around before refrigeration was a thing. And now, it's transported from the Maine Grains kitchen to yours.Just follow the instructions whenever you blaze your sourdough path!
About the Maker
Maine Grains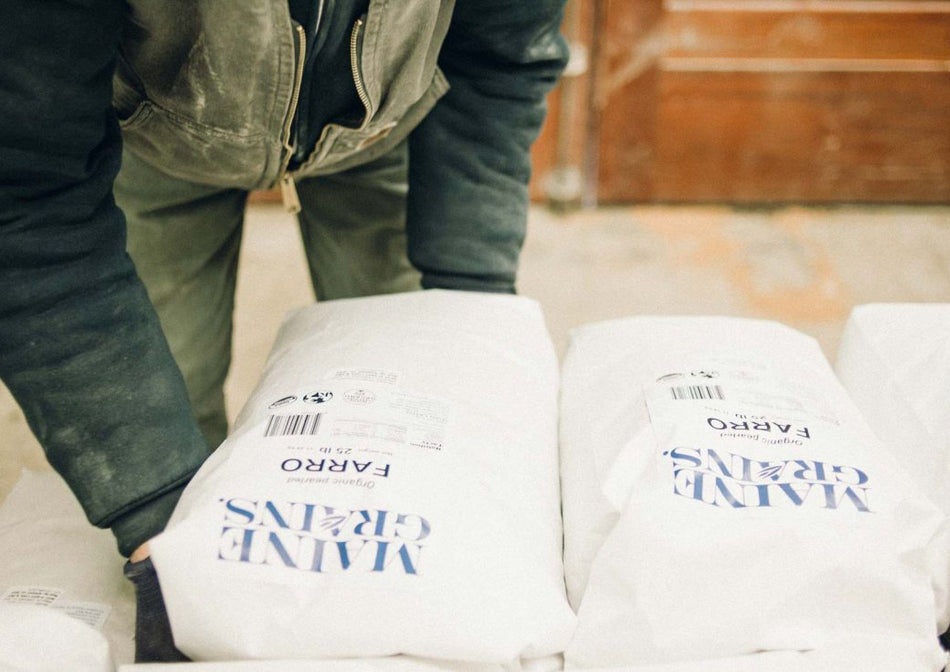 Maine Grains
MADE IN SKOWHEGAN, ME
The one and only. Maine Grains has been working to provide a wide array of grains and flours, and these heritage grains are the pinnacle.
Heritage grains are unique and nutrient-dense, but more importantly, they are delicious. Try experimenting with them in your next batch of sourdough!
Shop All Maine Grains
Other Stuff
You might like