Hot Garlic
Don't fool! Hot garlic straight from mama Teav's kitchen. Crunchy and sooo textural. We're obsessed with the complex heat.
Garlic, chilis, grapeseed oil, onion, mushroom powder, salt, celery salt
We'd say this is...
We love it!
Real heat, real delicious 🔥
Hot, a little sweet, and a lot savory. This hot garlic has everything you could want in a chili crisp. The onion and celery salt also add a unique personality to this garlic fire!Fried rice everything. It's also great on all things noodles. Dare we suggest having some on pasta?
About the Maker
Mama Teav's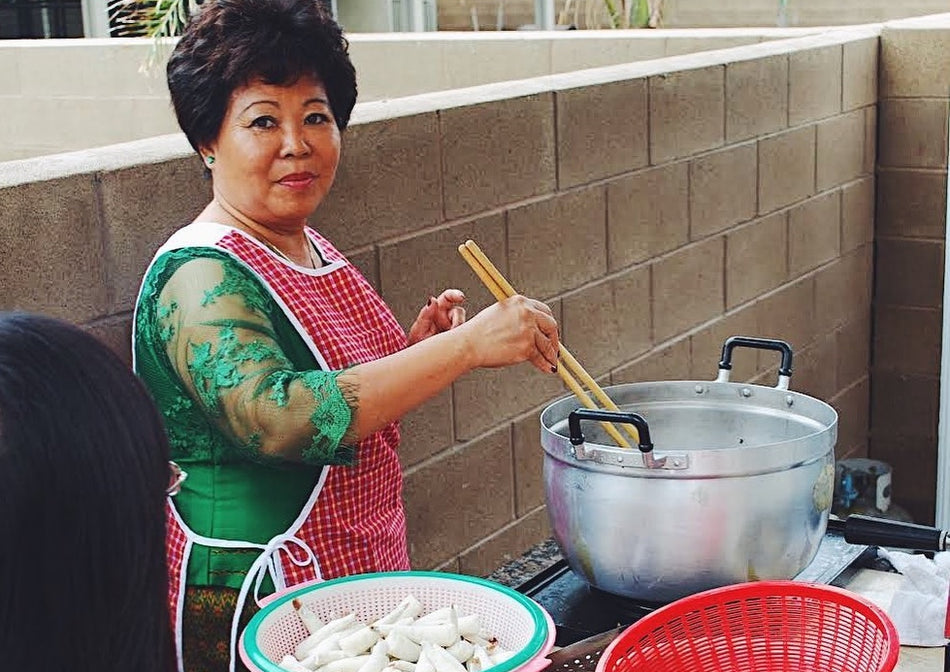 Mama Teav's
MADE IN OAKLAND, CA
Don't fool! Christina Teav-Liu is cookin' up straight fire with her mama's hot garlic.
Mama Teav always wants to feed you the best, so she had to make the best. The story goes friends and family started begging for some of mama Teav's sauce - and they eventually had to start bottling it up. 

Shop All Mama Teav's
Other Stuff
You might like