Hammered Metal Strainer
A beautifully handmade metal strainer with a nice hammery-handle finishing touch! Fits perfectly into the
porcelain strainer holder
 to make a soothing smoothing-out!! Fine mesh makes for an easy matcha-making experience.
We'd say this is...
We love it!
Delicate details indeed
We love when tools around the kitchen make us smile! Why use a boring ol' strainer when there's this one with its fun hammered handle details and precise balance in hand?Goes great for making matcha! The strainer is fine enough to smooth out the finest stuff.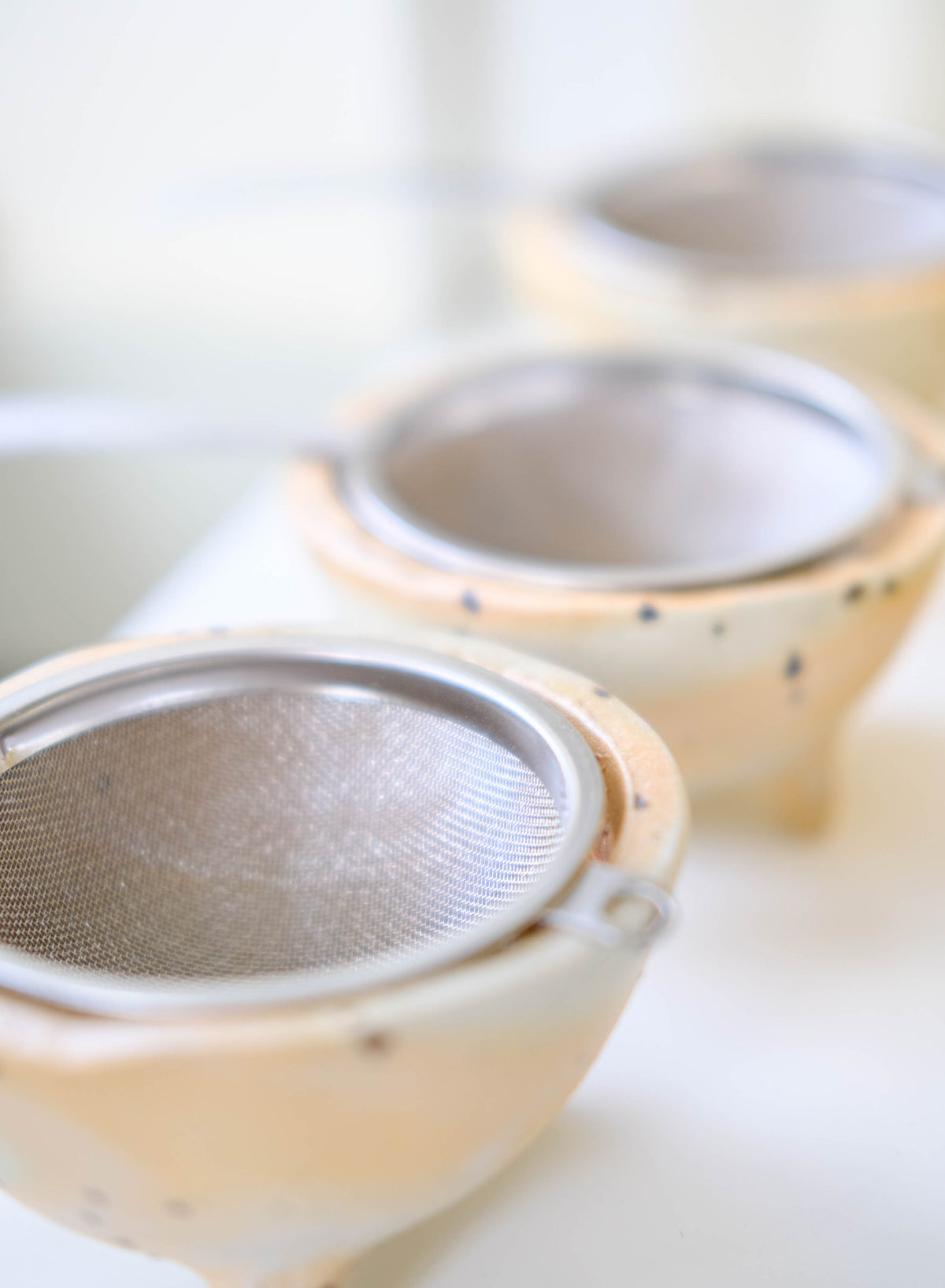 Other Stuff
You might like