Ghost Pepper Maqaw Hot Sauce
Ghost Pepper Maqaw Hot Sauce
Empress' signature naturally fermented Taiwanese hot sauce, but with a hit of ghost peppers and wild-foraged maqaw! Floral and fruity for a bright zing.
Sweet potato, distilled white vinegar, filtered water, onion, aged ghost pepper (ghost pepper, salt), grapefruit juice, organic agave nectar, empress' select aged peppers (Taiwan chili peppers, salt), garlic, salt, lime juice, maqaw pepper, xanthan gum
We'd say this is...
We love it!
Naturally fermented Taiwanese hot sauces!
Empress naturally ferments hot sauces from Taiwanese ingredients for a creative twist on our most beloved condiment! Lovely balance of body and acid makes it perfect for anything!!We love these sauces in our go-to hot sauce vehicles: sandos, fried rice, eggs. And they're also amazing on baked potatoes and roasted veggies!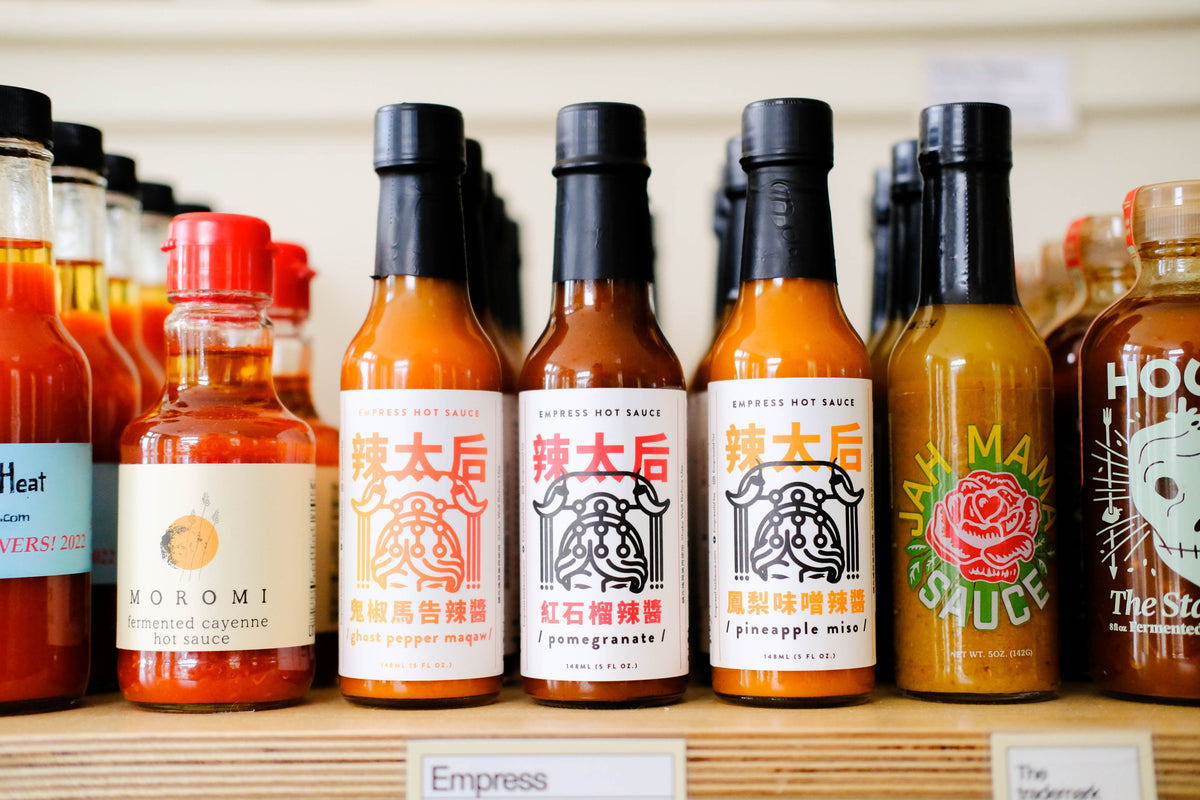 About the Maker
Empress Hot Sauce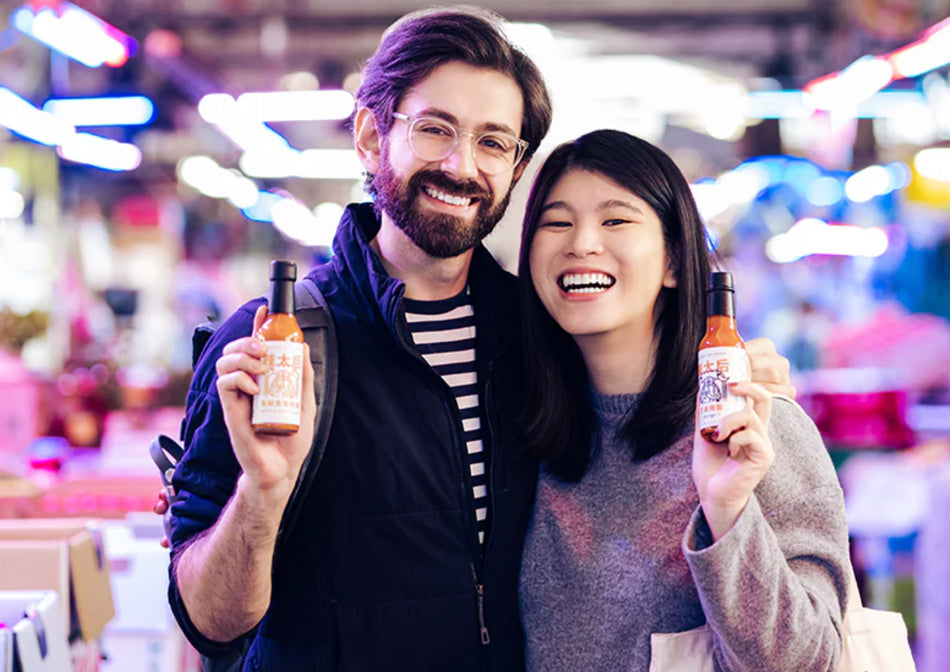 Empress Hot Sauce
MADE IN TAIWAN
These sauces are sick! Made with super local Taiwanese ingredients, Denner and Jane are making some of our favorite naturally-fermented hot sauces. Perfect consistency for anything and everything!
Shop All Empress Hot Sauce
Other Stuff
You might like