Fire Hot Pot Base
Fly By Jing is at it again with another groundbreaking product! This spicy, customizable hot pot soup base is the first and only of its kind in the US. Contains 2 packs, each feeding 2-3 people.
Vegetable oil, Pixian broad bean paste (chili, broad bean, wheat flour, salt), ginger, garlic, onion, chili, pepper, cinnamon, fennel, star anise, Thai ginger, amomum, cardamom, allspice, herbs, bay leaf, clove, pepper extract
We'd say this is...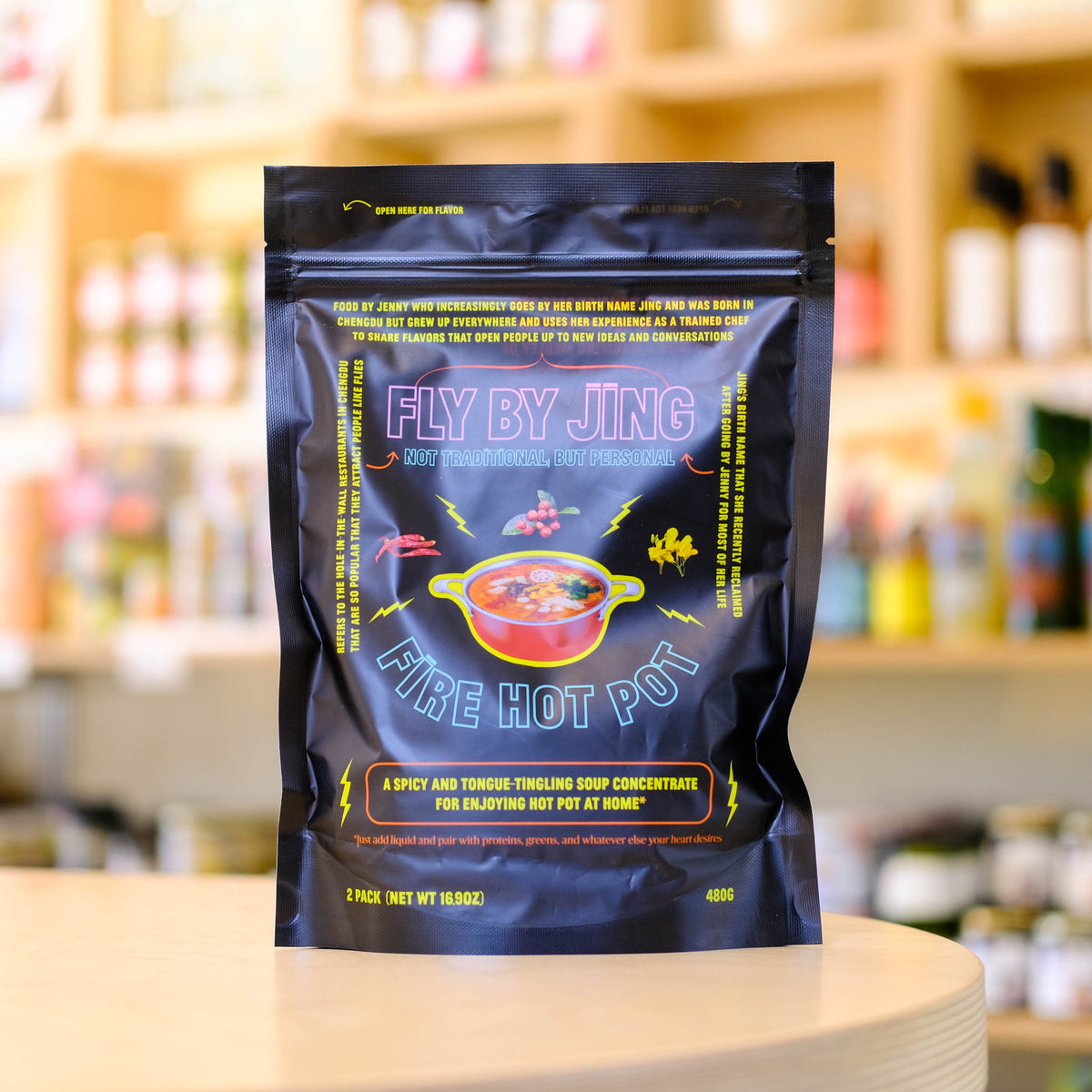 We love it!
Make your hot pot dreams a reality
Making your own tantalizingly tasty hot pot has never been so easy! Packed with Sichuan Pepper extract and fragrant warming spices, Fly By Jing's Fire Hot Pot Base is a magical DIY journey. Just add water, bring to a boil, and add any of your fave proteins, greens, or starches. (P.S. You can also use this base as a stir fry sauce!)
About the Maker
Fly by Jing
Fly by Jing
MADE IN LOS ANGELES, CA
Jing Gao has started a movement. Her chili crisps are taking the US by storm, based on inspiration from her times with "Fly", the hole-in-the-wall eateries around China. Once you've had a taste, you'll get why they're blowing up!
Shop All Fly by Jing
Other Stuff
You might like