Wild Maine Blueberry Sriracha
Wild Maine Blueberry Sriracha
Okay, imagine your sriracha but with the slight sweetness of Maine blueberries. It's not too much; it's perfect.
Chili peppers, vinegar, organic wild Maine blueberries, Maine maple syrup, organic carrot, organic garlic, salt, citric acid
We'd say this is...
We love it!
A sriracha with a perfect local twist.
Ewing Fruit Co harvests their bluebs in the beauty of Lincolnville, and that aesthetic finds its way into each bottle.This sriracha will find a spot in your fridge line-up. The semi-tart, semi-sweet, and more-than-semi-spicy sauce is a staple in our kitchens. Try it on roasted chicken for an out-of-body experience.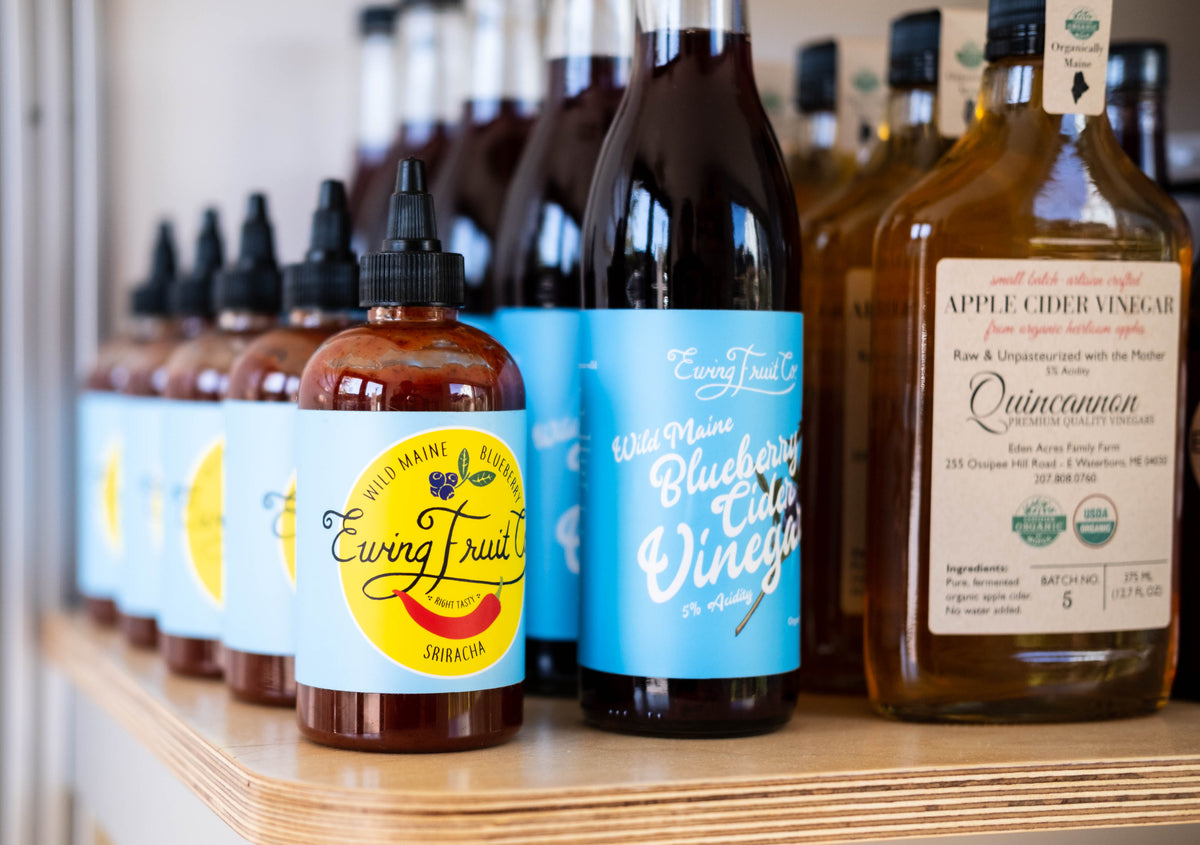 About the Maker
Ewing Fruit Co.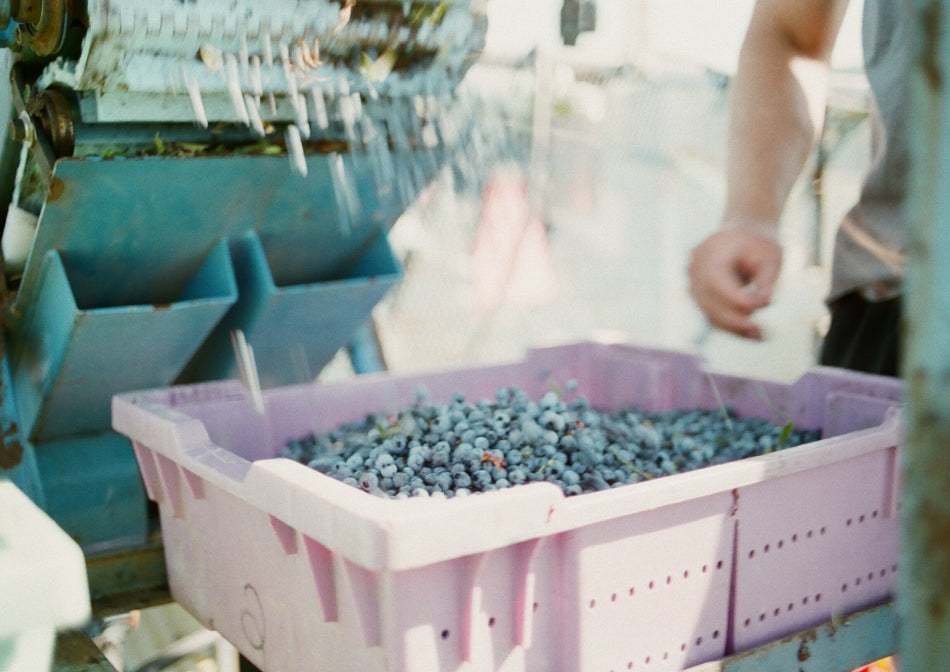 Ewing Fruit Co.
MADE IN WARREN, ME
Does it get more Maine than wild blueberries? John Grote & Arla Casselman make sure we can enjoy those blueberries year-round with their work at Ewing Fruit Co.
Shop All Ewing Fruit Co.
Other Stuff
You might like