Dashi Soy Sauce Kikutsuyu
Dashi Soy Sauce Kikutsuyu
Yamaroku amazes us with every product they make, and this dashi shoyu is no exception. With a base made from black soybeans that are known as "diamonds of the fields," this shoyu is infused with kelp from Hokkaido, bonito from Makurazaki, and brown sugar and mirin from Tanegashima island, Kagoshima. Maybe actually the most delicious thing ever!!
Water, soybean, wheat, salt
We'd say this is...
Onggi fave
We love it!
Succulent, savory, and oh so delicious.
Once you taste this shoyu, your life will never be the same. Complex, umami, and rich, we really cannot stop singing its praises! And since it's a concentrated shoyu, a little goes a looooong way.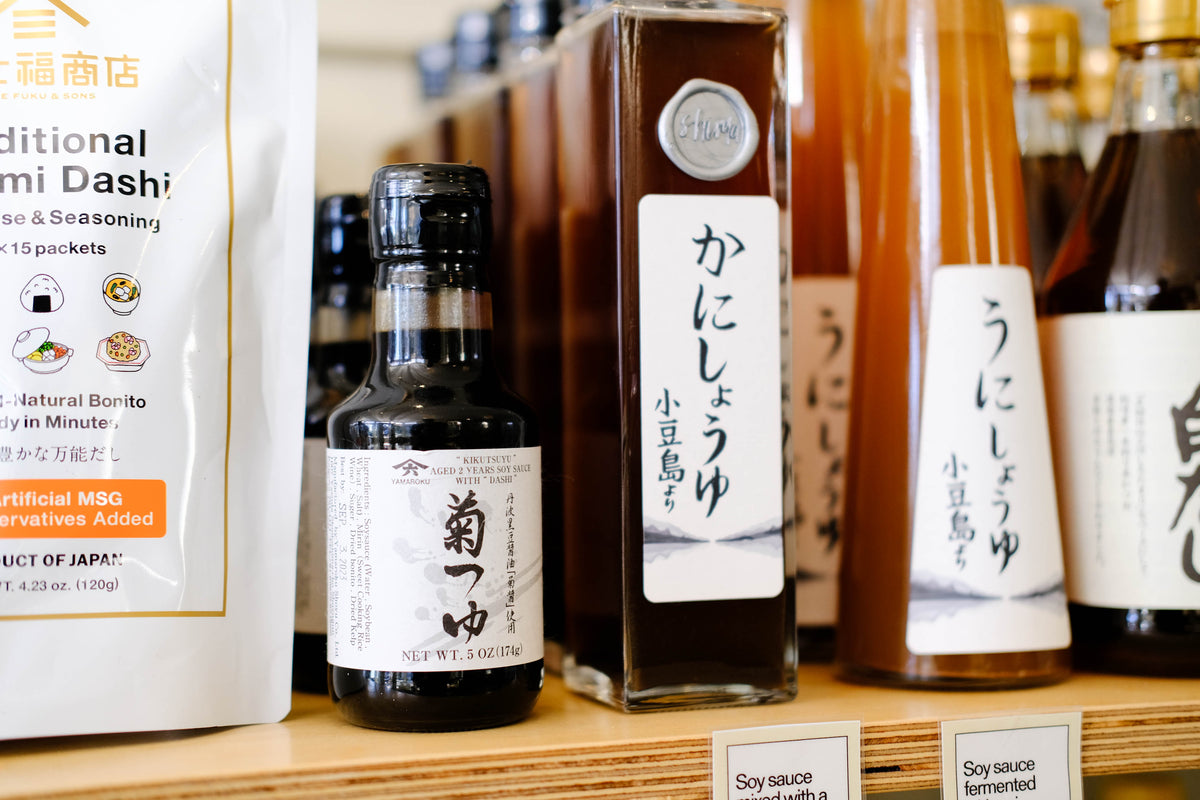 About the Maker
Yamaroku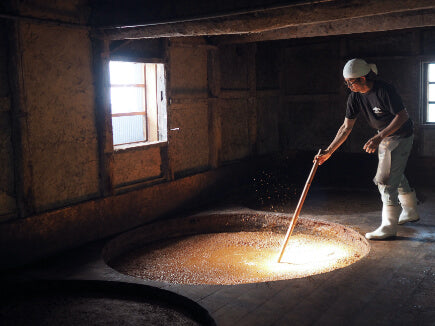 Yamaroku
MADE IN SHODOSHIMA, JAPAN
A fifth generation shoyu maker, Yasuo Yamamoto is one of the last still using traditional wooden barrels to make their soy sauces. They even make their own wooden barrels, called kioke.
Their work is inspiring and so special - we don't take it for granted!
Shop All Yamaroku
Other Stuff
You might like