Crew Socks - Cream
Okay, c'mon who doesn't love comfy socks? Fermenty socks in a creamy white to go with any fit for any vibe!
"Ferments" on one side, "& Foods" on the other! One size fits most.
We'd say this is...
Onggi fave
We love it!
Socks that rock!
Sweet pair o' cream-colored socks to show off your fermenty side! One size fits most.Wear for any occasion, but especially when you're hangin' in the kitchen!!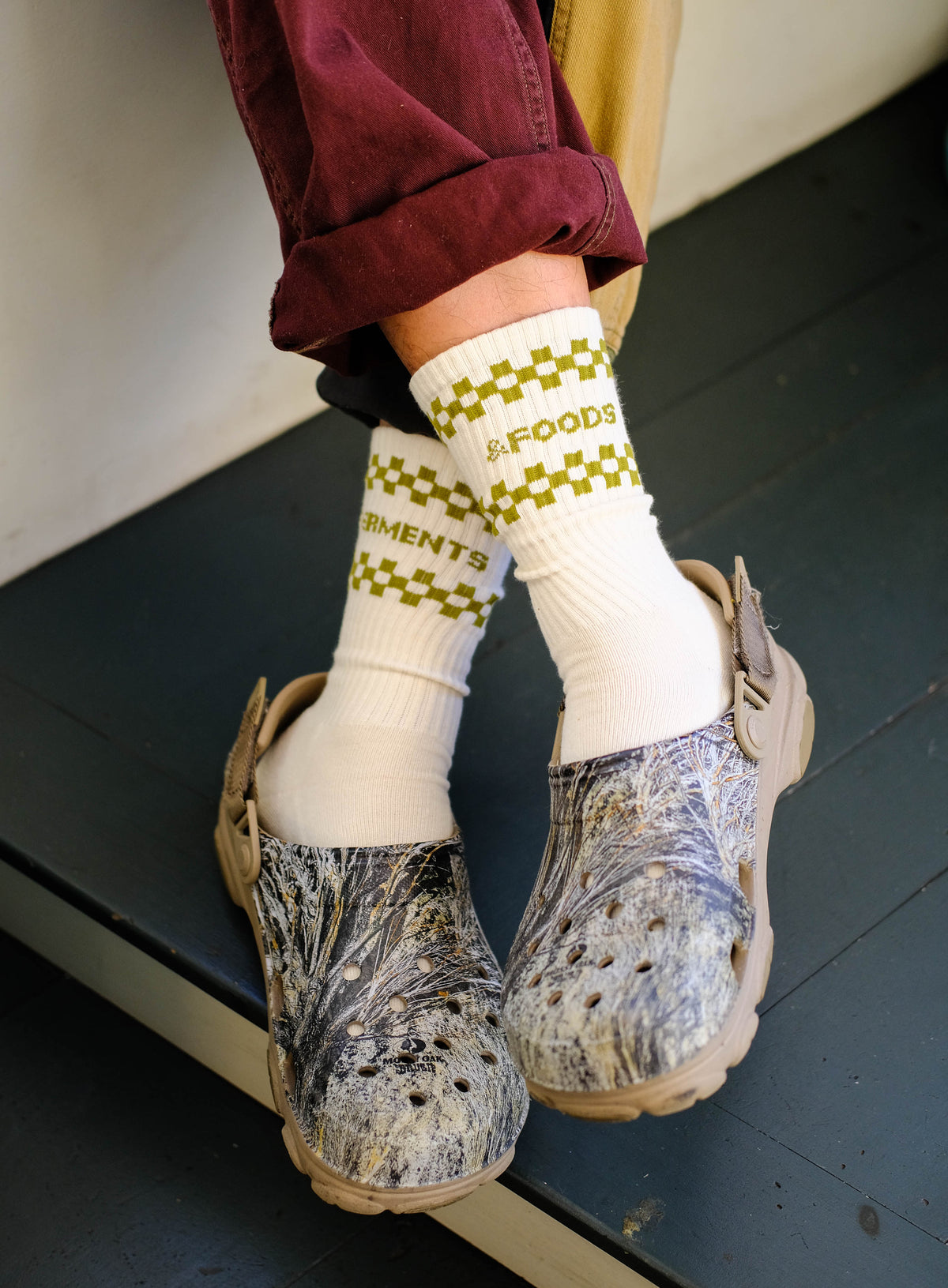 About the Maker
Onggi
Onggi
MADE IN MAINE
Hey! That's us. We're a team of fermentation fans, passionate about making the benefits more approachable and accessible. Just think of us as your fermentation friends!
Shop All Onggi
Other Stuff
You might like