Colombia Single Origin Blend
Colombia Single Origin Blend
A cup of this delightfully smooth medium roast from Jeong is the perfect way to start your day! Sourced from smallholding farms in Jericó, Colombia, this single-origin blend contains notes of rose, milk chocolate, and sweet cream.
Coffee beans
We'd say this is...
Onggi fave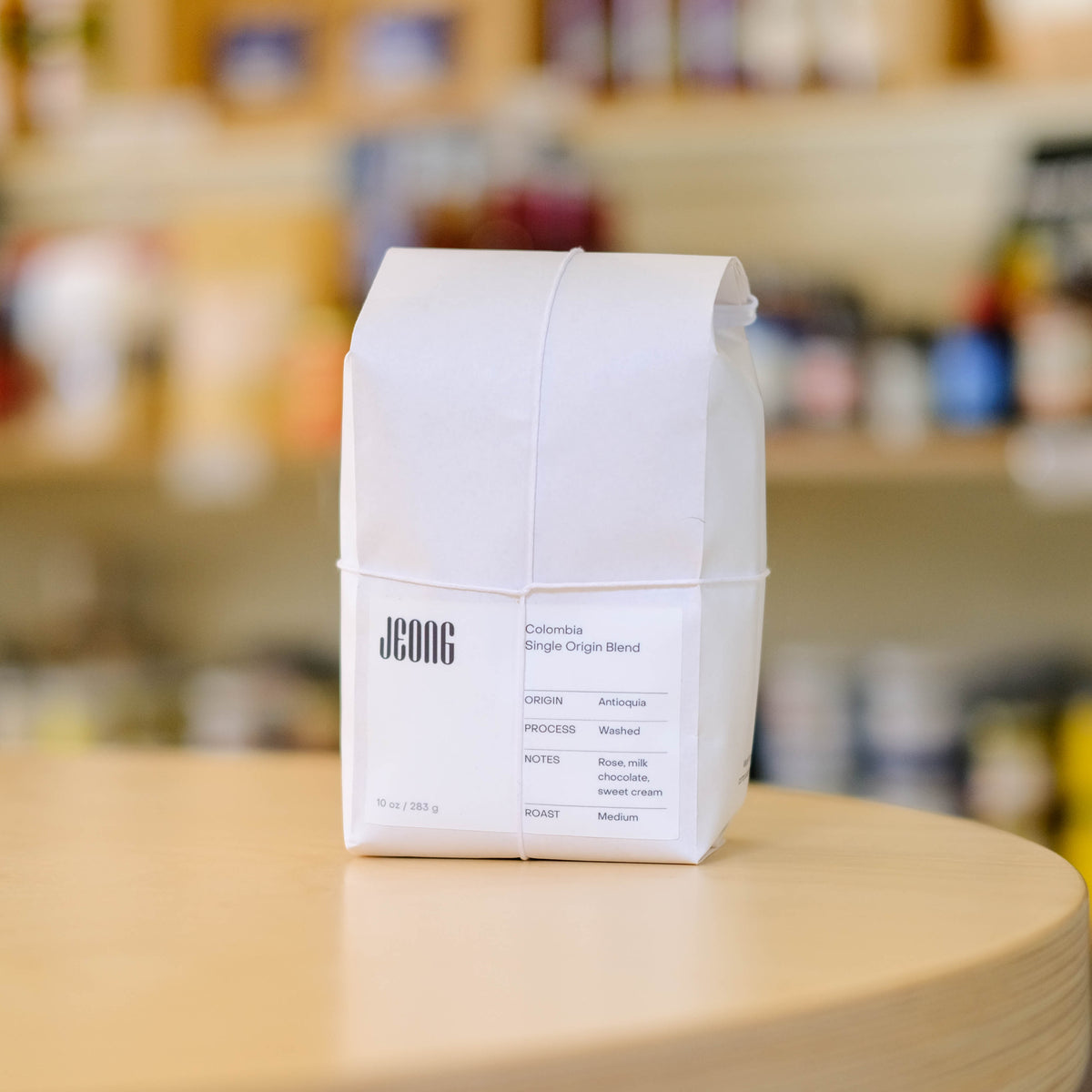 We love it!
Feel good about the coffee in your cup!
The folks at Jeong have made it their goal to create products that honor the comfort and community of Korean coffee culture, and you can really feel it in every cup of this Colombia Single Origin Blend. On top of creating a delicious product, Jeong also uses 100% compostable packaging.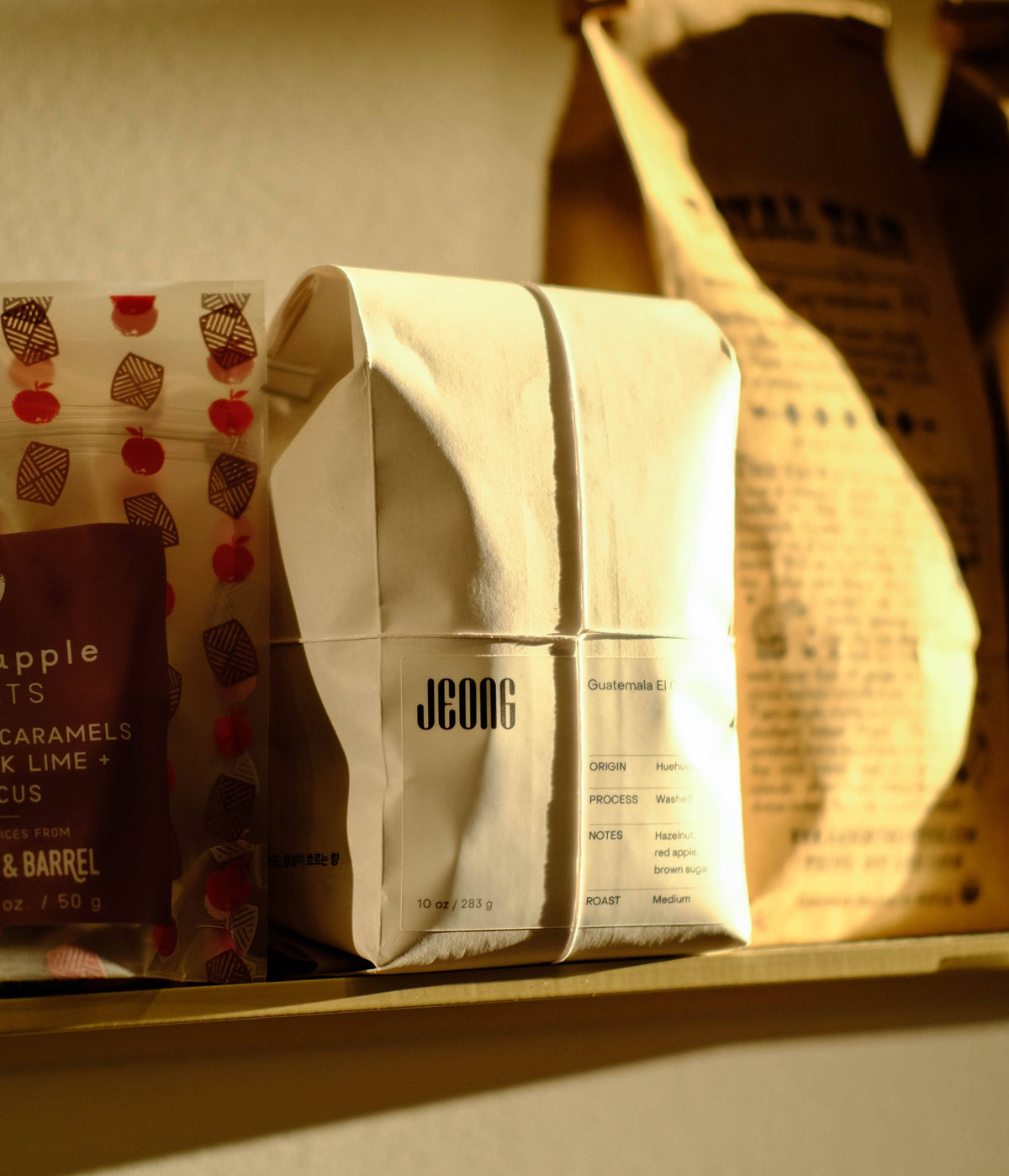 About the Maker
Jeong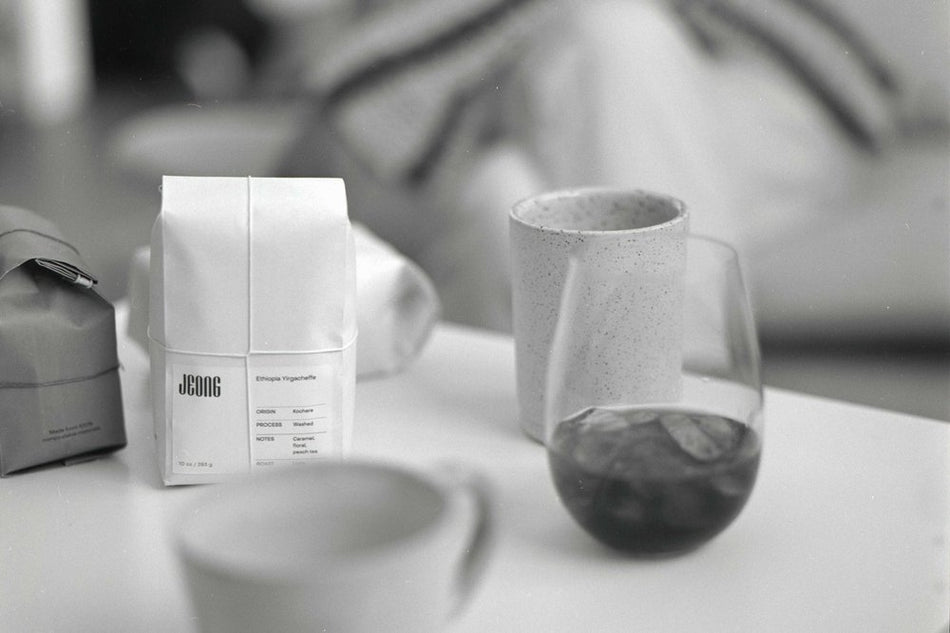 Jeong
Jeong identifies itself as a creative coffee project inspired by the heartwarming experiences surrounding coffee. Their namesake references a concept in Korean culture that is a unique, indefinable type of communal love that they explore through their coffee.
Shop All Jeong
Other Stuff
You might like