Pot Tote - Vintage Green
A sturdy, US-made tote to tote all your fave ferments! Rest easy with thicc straps and heavy bull denim.
We'd say this is...
We love it!
Fool-proof fab & fermenty totes
Printed by our friend Katie at Craig Mountain Art, these totes are likely to become your go-to bag for struttin' around town.These totes are USA-made from sturdy bull denim. They're reliable with thicc straps for ultimate comfort. So useful!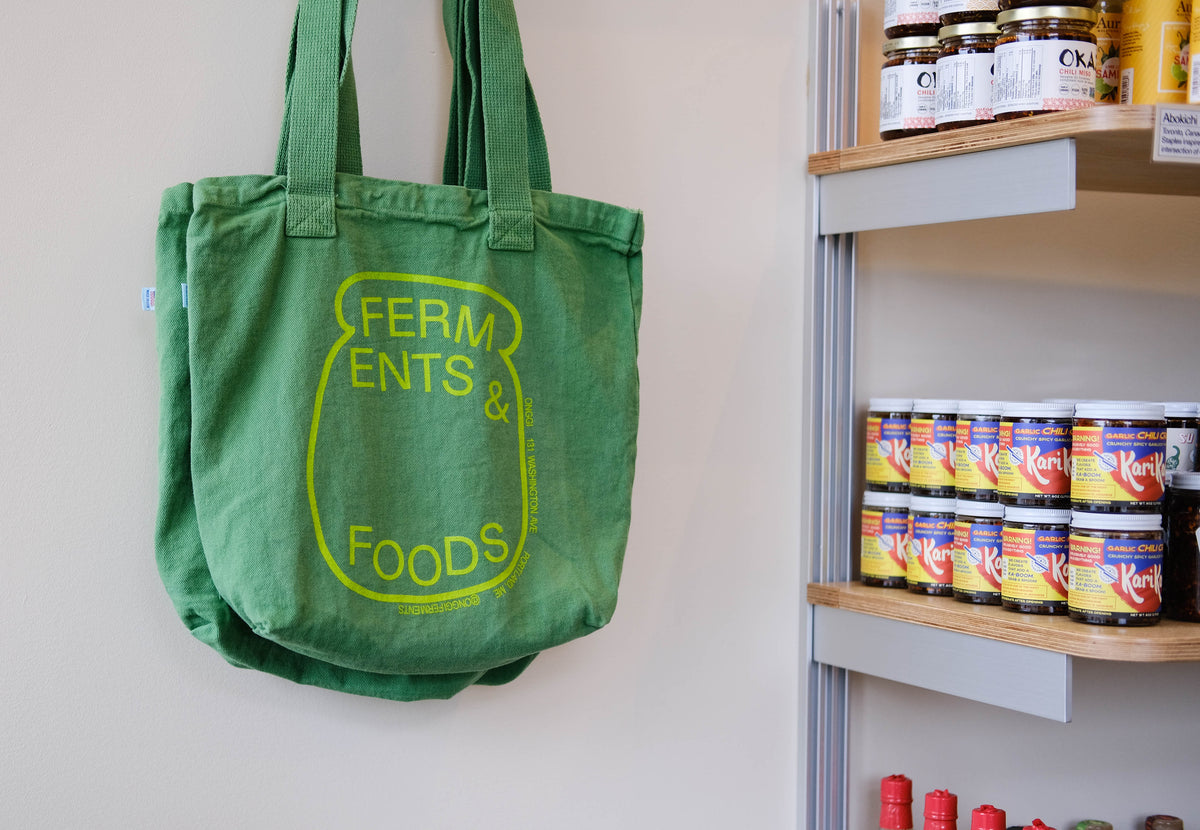 About the Maker
Onggi
Onggi
MADE IN MAINE
Hey! That's us. We're a team of fermentation fans, passionate about making the benefits more approachable and accessible. Just think of us as your fermentation friends!
Shop All Onggi
Other Stuff
You might like