Maine Wild Blueberry Shrub
Grab your fave glass, some nice ice, soda water, and now you've got yourself a go-to guzzler. This shrub is great for friends (or just yourself too)!
Organic raw apple cider, organic honey, organic Maine wild blueberries
$19.00
Notify Me
Notify me when this is back in stock.
Made in Maine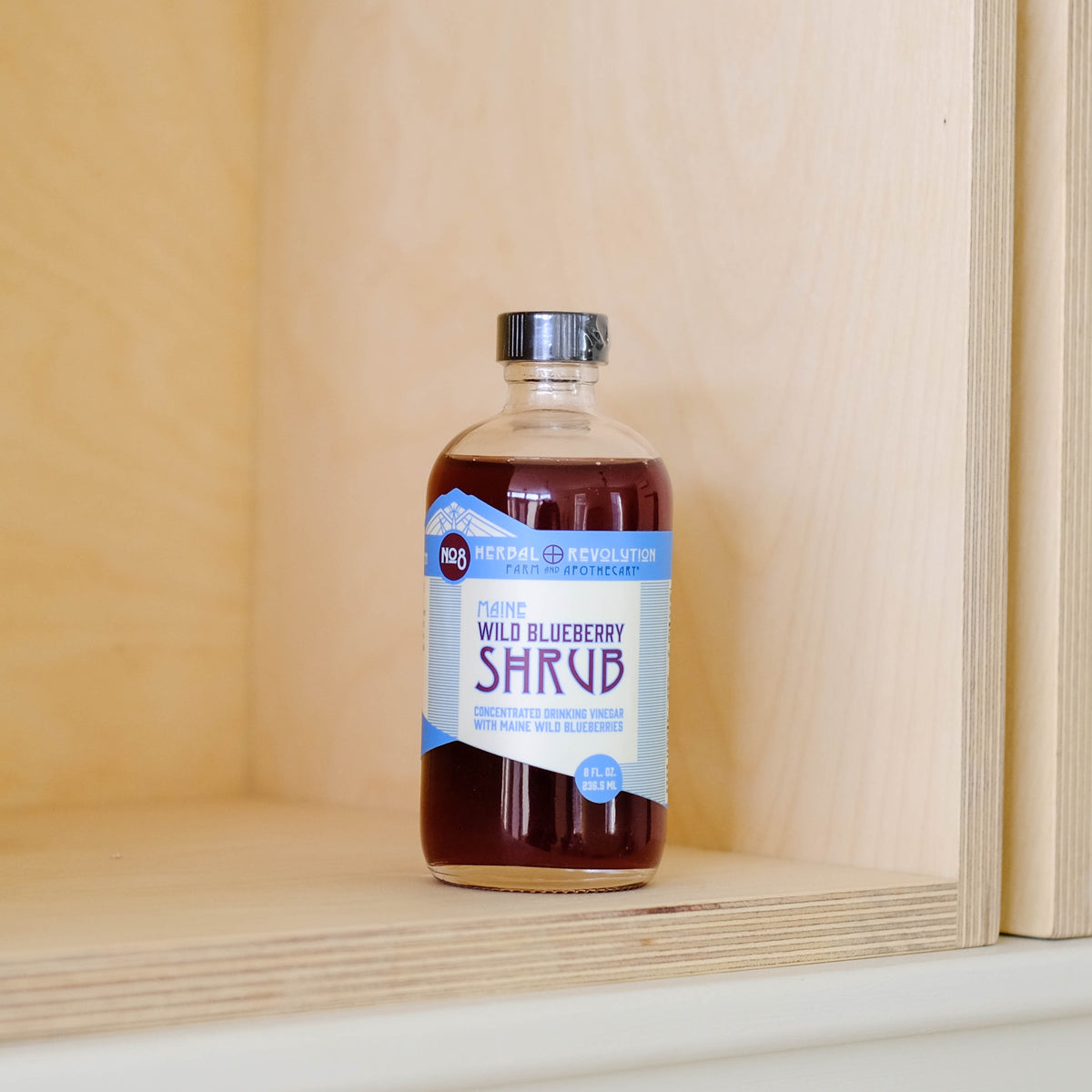 We love it!
A drinkable delight!
The gentle sweetness of Maine's wild blueberries finds its way into a concoction with a tart apple cider vin to make a scrumptious shrub!You know what to do. Add a splash to soda water over ice - and maybe add a little gin? Just make sure to save us one!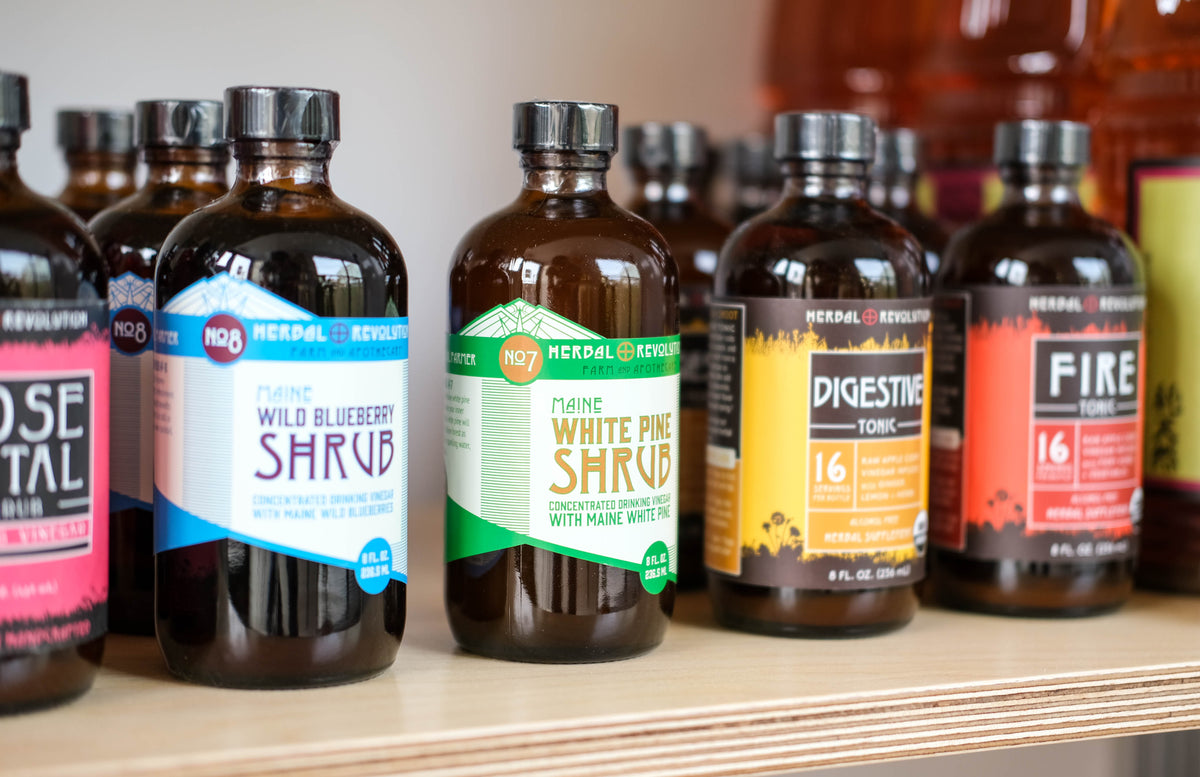 About the Maker
Herbal Revolution

Herbal Revolution
MADE IN UNION, ME
Inspired by the resiliency and tenacity of plants, Herbal Revolution creates healthful (and delicious) foods... And it all starts at their own organic farm in midcoast Maine!
Kathi and the team of sustainable farmers and herbalists are passionate about the land, social justice, and their community. They're an example of food done right and we're so excited to carry their products.
Shop All Herbal Revolution
Other Stuff
You might like