Traditional Umami Dashi
An all-purpose seasoning made with carefully-selected ingredients, including bonito that's been dried and smoked for one month. Contains fifteen 8g packets.
Dextrin, dried bonito, salt, dried bonito shavings, soy sauce powder (wheat, soybeans, oxidized starch, seed malt), sugar, yeast extract (yeast, sweet potato, tapioca, corn, potato), fermented seasoning (fish sauce, soy sauce, water), dried mackerel, dried sardine, dried kelp, dried flying fish
$18.00
Notify Me
Notify me when this is back in stock.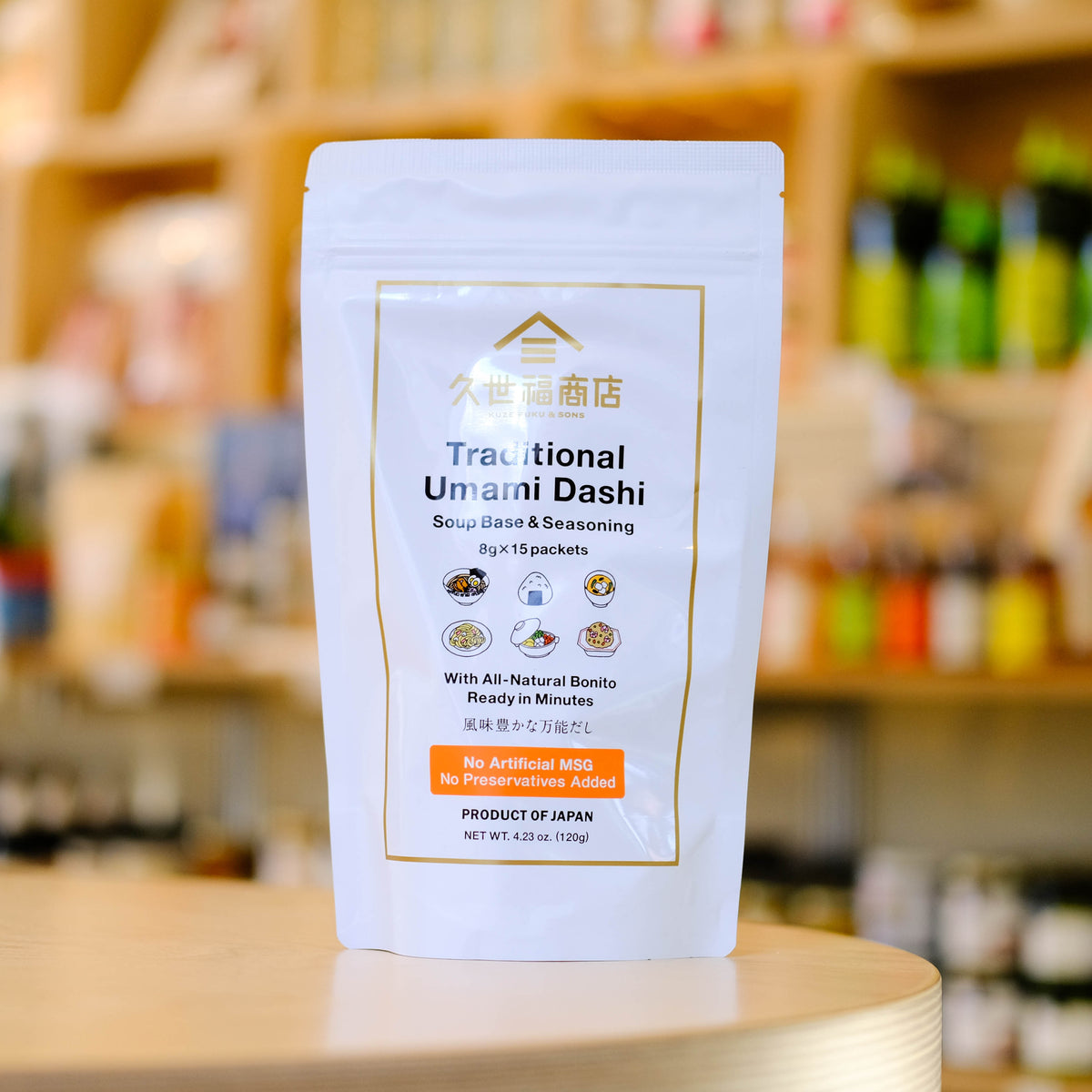 We love it!
All about that base!
Kuze Fuku & Sons' dashi is sooo full of possibilities. Use this tasty seasoning to make the perfect cup of miso soup, or let your imagination run wild. Use dashi broth in your next batch of kimchi for an extra umami boost!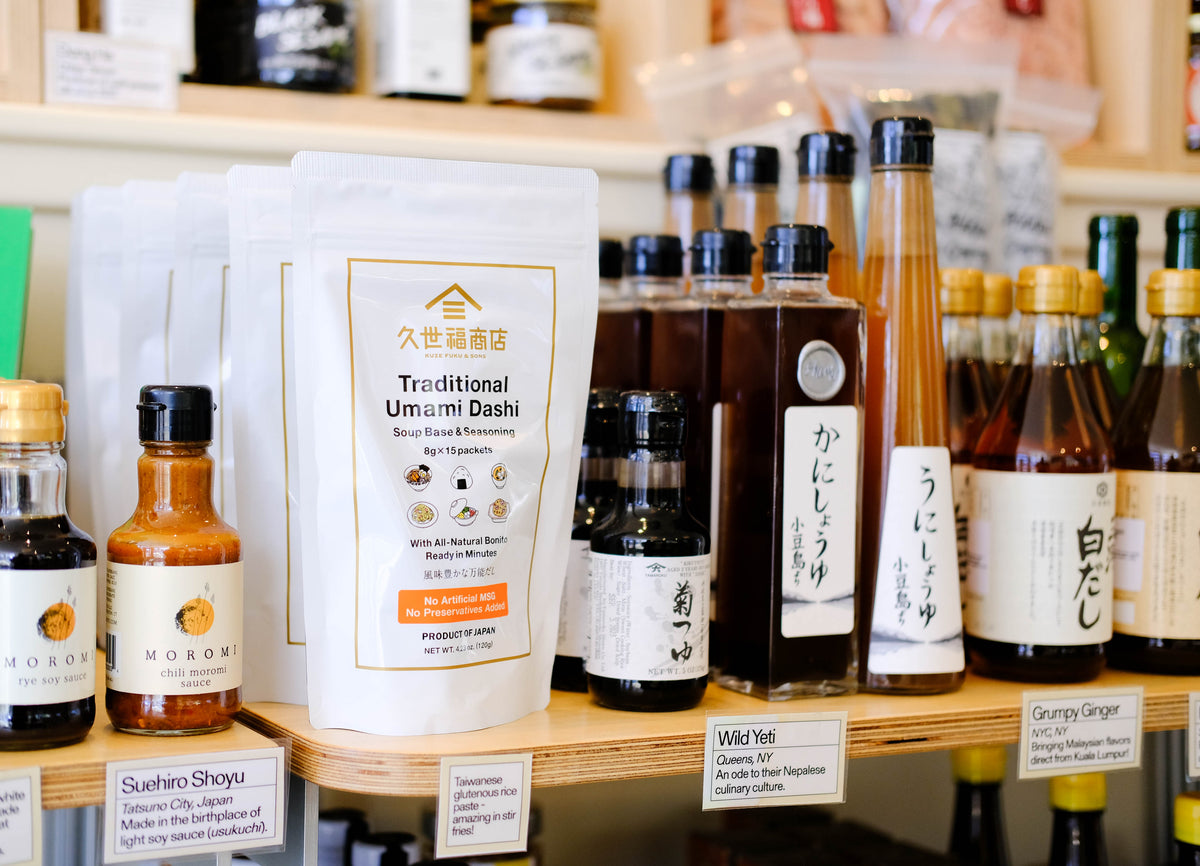 About the Maker
Kuze Fuku & Sons
Kuze Fuku & Sons
Here's Kuze Fuku & Sons AKA "The Japanese Gourmet Store"! Founded in 2013 by Naoki Kuze, the store is named in honor of his father, a pioneering figure in Japan's wholesale industry.
Kuze Fuku & Sons is dedicated to offering the best culinary products from all over Japan. They work with producers who use traditional methods passed down through generations: savory sauces, delish dashis, and sweet spreads.
Shop All Kuze Fuku & Sons
Other Stuff
You might like