Sichuan Chili Crisp
Do we need to say more? These chili crisps have taken our pantries by storm, and rightfully so. Try to resist finishing the entire jar!
Non-GMO rapeseed oil, non-GMO soybean oil, dried chili pepper, preserved black bean, garlic, sesame oil, salt, shallots, ginger, mushroom powder, Sichuan pepper, seaweed powder, spices
$18.00
Notify Me
Notify me when this is back in stock.
We'd say this is...
We love it!
The most addictive crisp
We're huge fans of Fly by Jing for so many reasons, and their flagship crisp has that trademark sichuan tingle we all can't get enough of!Throw a tablespoon (or three) over your fried rice or on your next bite of that sandwich or over your favorite style of eggs!!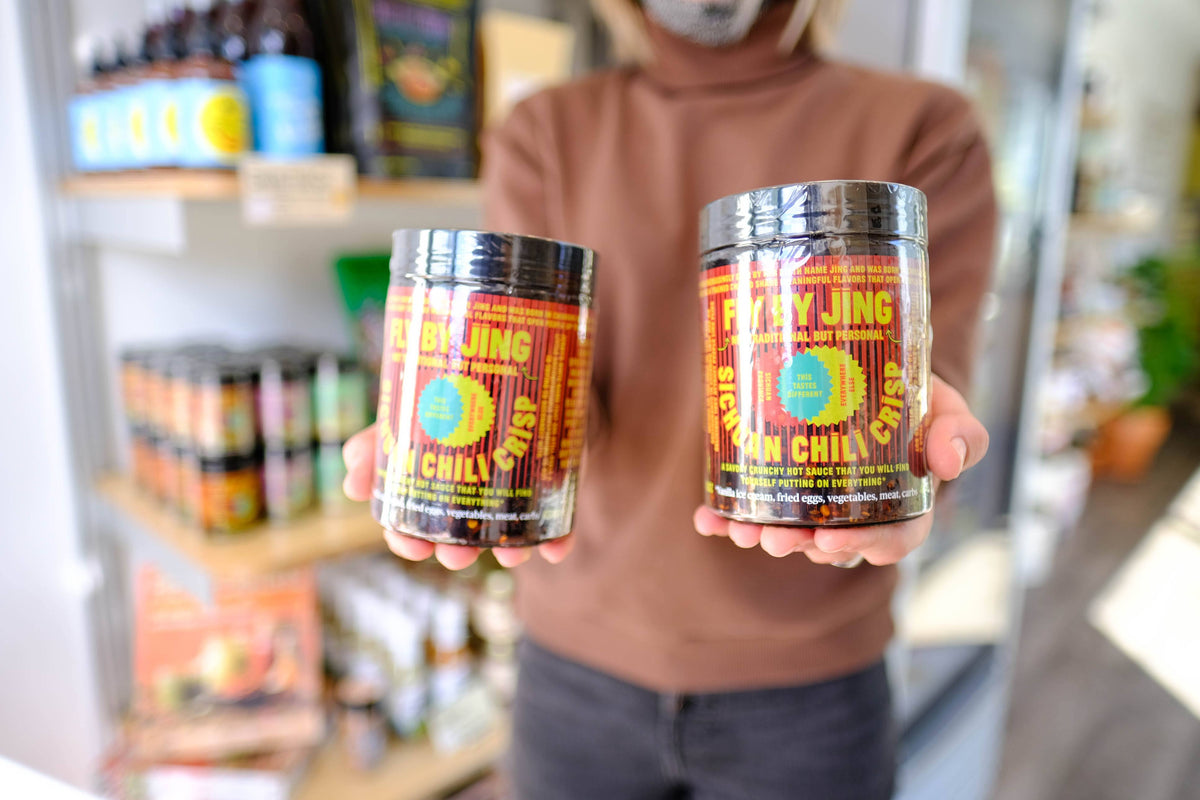 About the Maker
Fly by Jing
Fly by Jing
MADE IN LOS ANGELES, CA
Jing Gao has started a movement. Her chili crisps are taking the US by storm, based on inspiration from her times with "Fly", the hole-in-the-wall eateries around China. Once you've had a taste, you'll get why they're blowing up!
Shop All Fly by Jing
Other Stuff
You might like