Apple Cider Vinegar
Maine's top organic ACV, cold-aged for 3 years. Sewall's is a stalwart in Maine's organic (and unpasteurized) food scene.
Cider vinegar
We'd say this is...
Made in Maine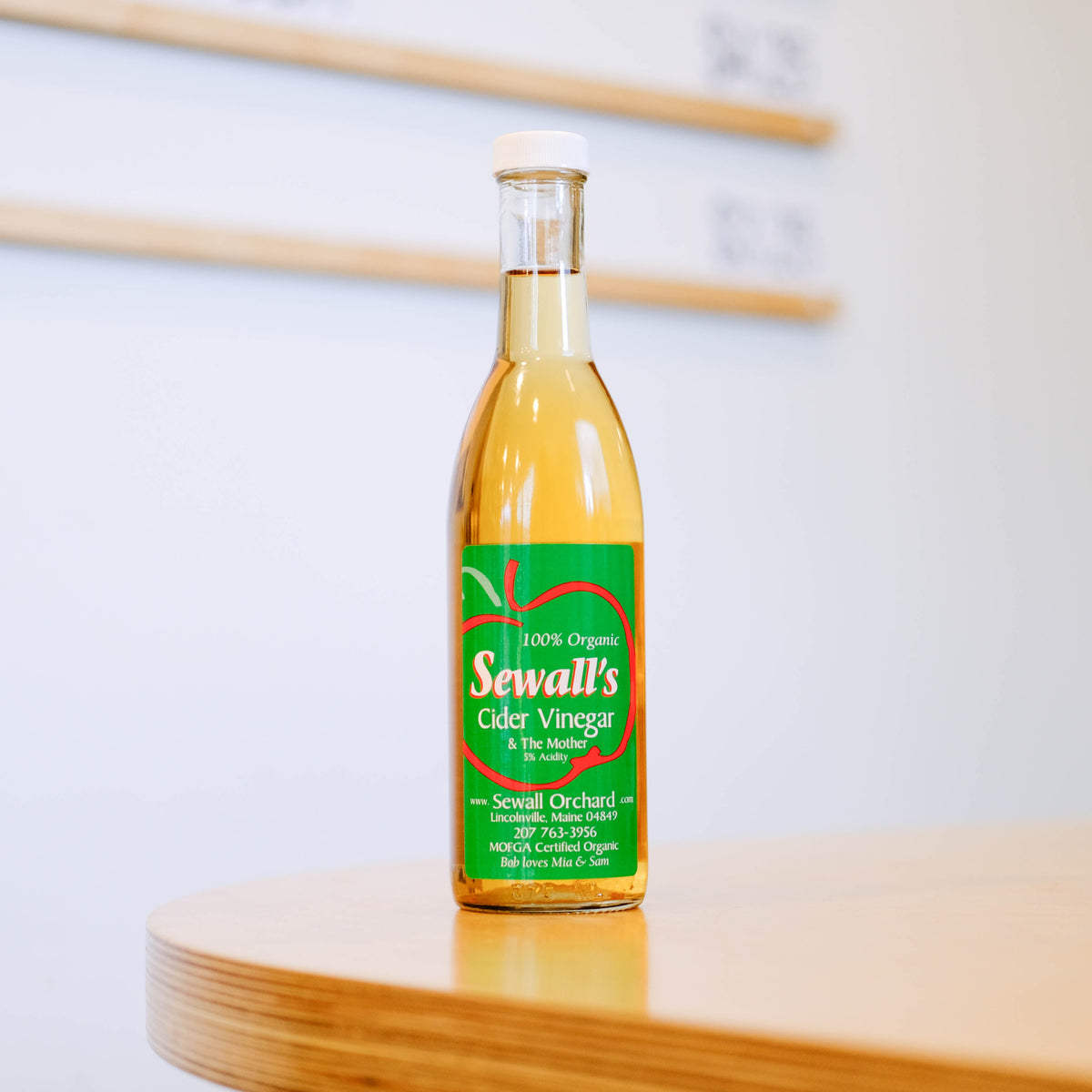 We love it!
Sewall's is always 100% organic and unpasteurized
Starting at their own organic apple orchards, Sewall's is always unpasteurized to maintain the healthful benefits. They are a staple and stalwart in Maine food sovereignty!Sewall's is a fantastic option for your all-purpose apple cider vinegar. It's great as a drinking vinegar too (diluted with water) or in a cocktail!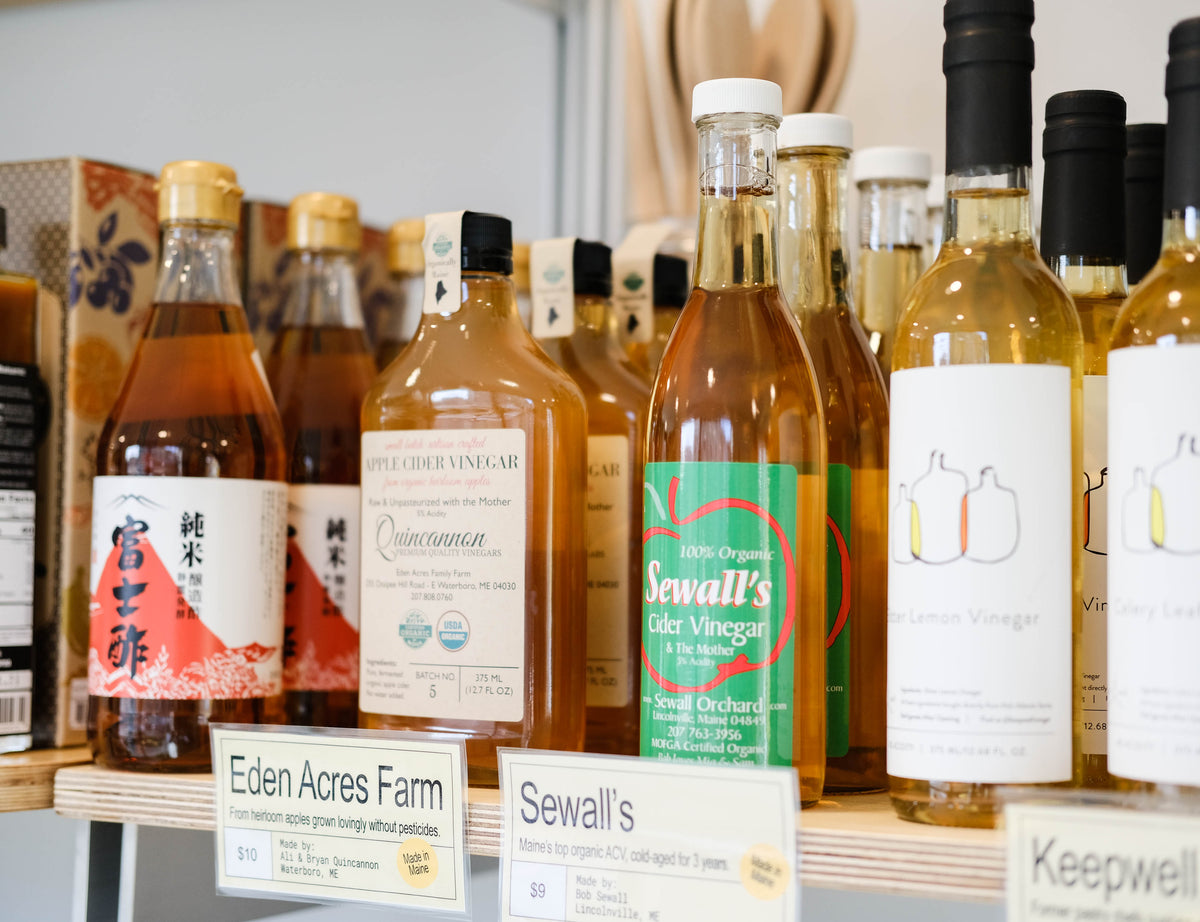 About the Maker
Sewall's
Sewall's
MADE IN LINCOLNVILLE, ME
Bob Sewall has been growing organic apples at Sewall's orchards now for over 40 years, believing "healthy soil, healthy plants, healthy people." Their apple cider is coveted throughout Maine - and their vinegar is a staple in the culinary scene.
Shop All Sewall's
Other Stuff
You might like