Liquid Sunshine: Preserved Lemon Crush
We love it!
Salty and savory sunshine.
Abbye of Rhea has a pantry of pleasure. Everything she makes has that sensual balance that teases out a craving for one more bite.Liquid Sunshine makes your senses sing. Whenever you're needing a touch of acid, add a dollop of this and you'll find something that hits the spot and then some. Fish, chicken, vegetables never looked better than in the Rhea light.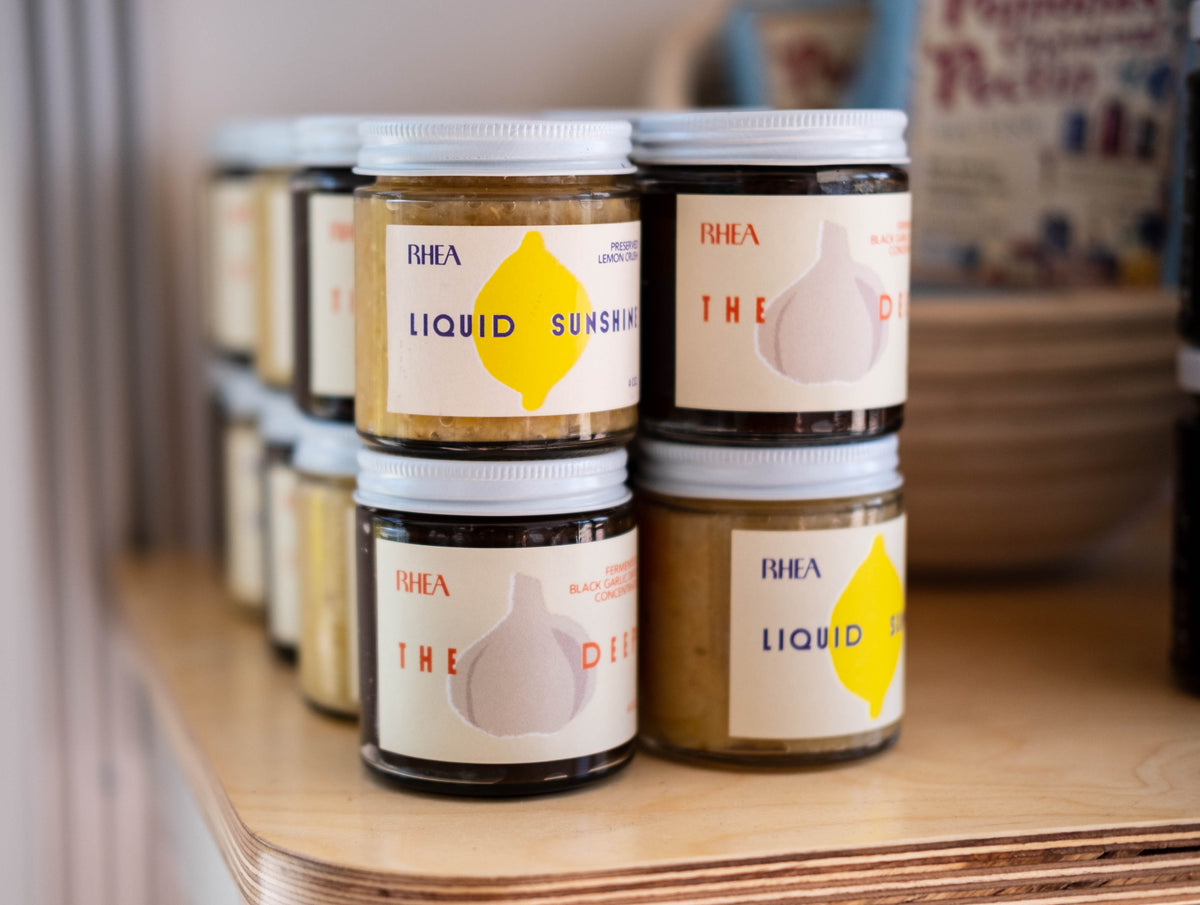 About the Maker
Rhea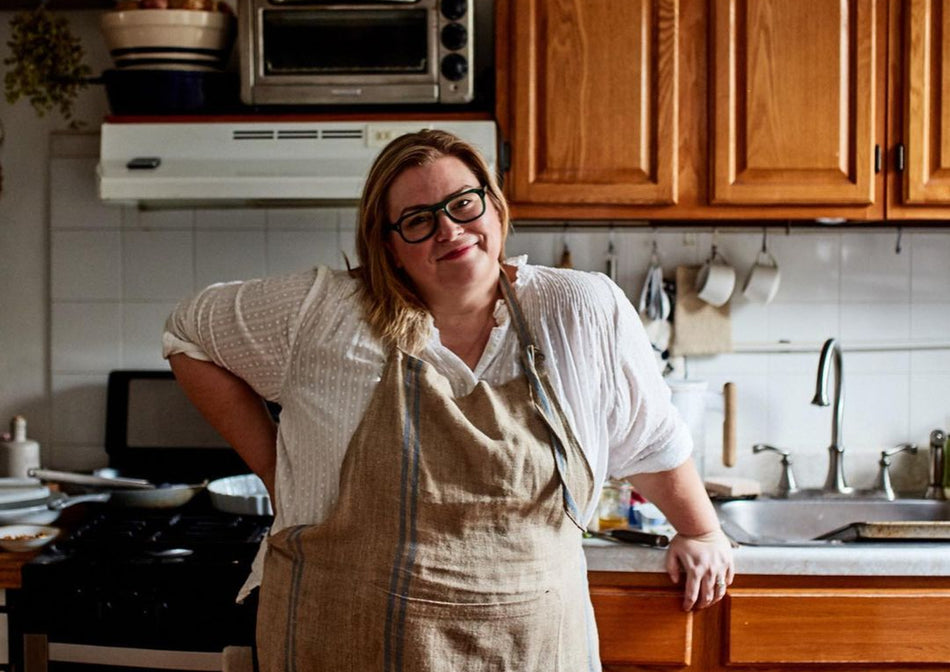 Rhea
MADE IN CAMDEN, ME
We're crushin' on everything from Rhea. Abbye Churchill's Liquid Sunshine and The Deep have been some of our absolute faves since day 1.
Every ingredient is sourced with care and each jar is handmade in Abbye's home kitchen in midcoast Maine.
Shop All Rhea
Other Stuff
You might like