Mikawa Vegetarian Shirodashi
Mikawa Vegetarian Shirodashi
Take Nitto Jozo's soy-free white tamari and add in deeply delicious veggies and now you've got a vegan umami bomb to make your taste buds dance! We're always on the hunt for vegan umami, and this is one's unbelievable!!
Water, white tamari (water, wheat, sea salt, rice wine spirit), mirin, dried shiitake mushroom, dried Japanese radish, kelp, brewed rice vinegar, rice wine spirit
We love it!
Unique (& vegan) umami!
We're already obsessed as it is with dashi, but toss in some of Nitto Jozo's unique white tamari and now we're at another level of unique umami. Jam packed with savory flavor, without any soy!Great to work with like any other dashi: soup seasoning, flavoring steamed fish, delicious dips, or honestly just dressing some rice. It can go on anything!!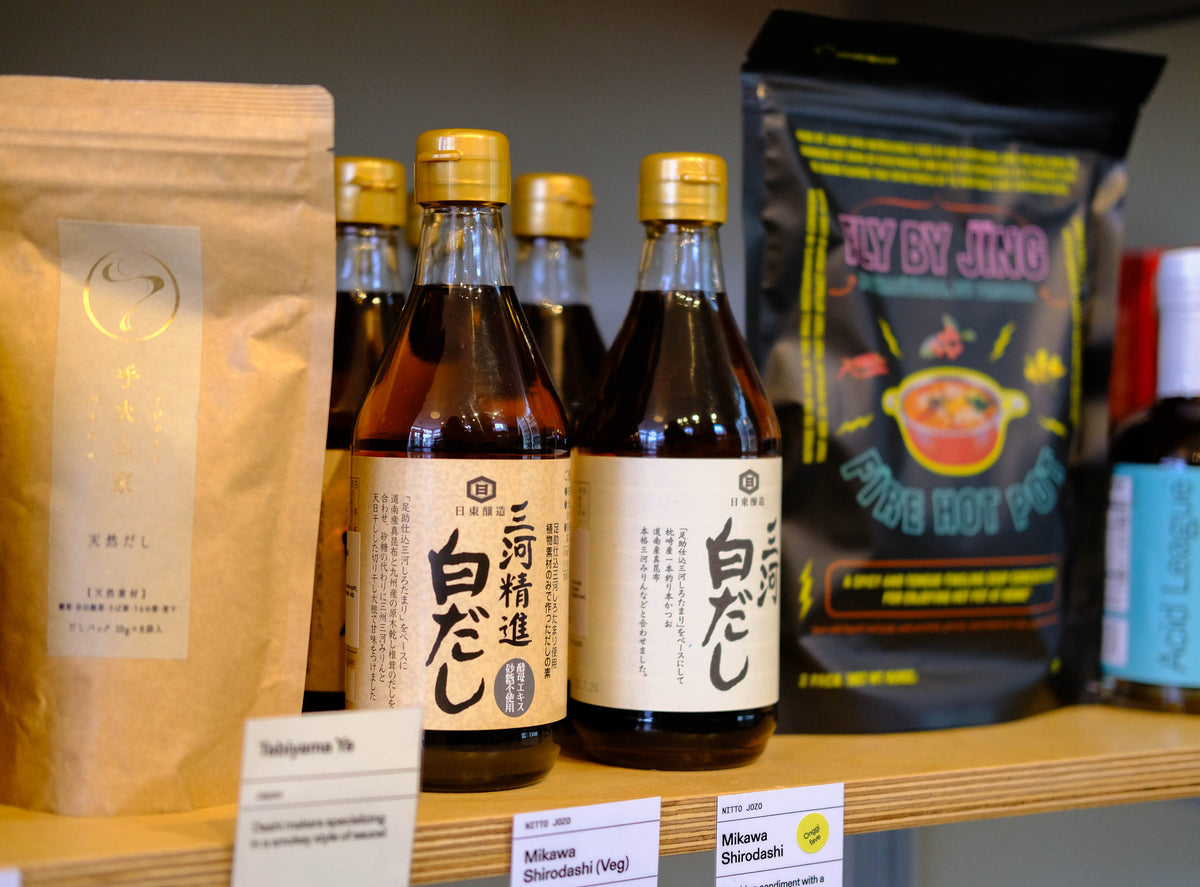 About the Maker
Nitto Jozo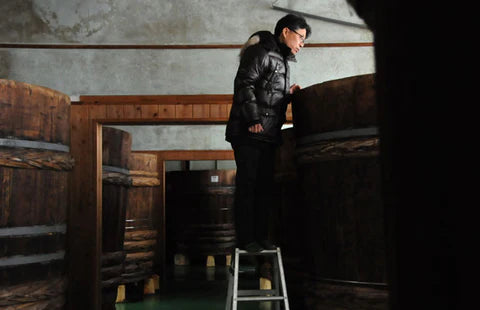 Nitto Jozo
Using traditional wooden barrels, head brewer Yoshiro Ninagawa is concocting some of the world's greatest condiments while carefully adding his own creativity into the mix. His white tamari highlights the local wheat from the Aichi Prefecture and the famous Asuke's Springs water, playing with koji to craft a totally unique shoyu-adjacent sauce!
Shop All Nitto Jozo
Other Stuff
You might like