Lavender Vinegar
This gorgeous vinegar is made with lavender sourced from the Great South Bay area of Long Island. We're in awe of how much flavor is packed into every bottle!
Water, sugar, yeast, vinegar mother, lavender
$28.00
Notify Me
Notify me when this is back in stock.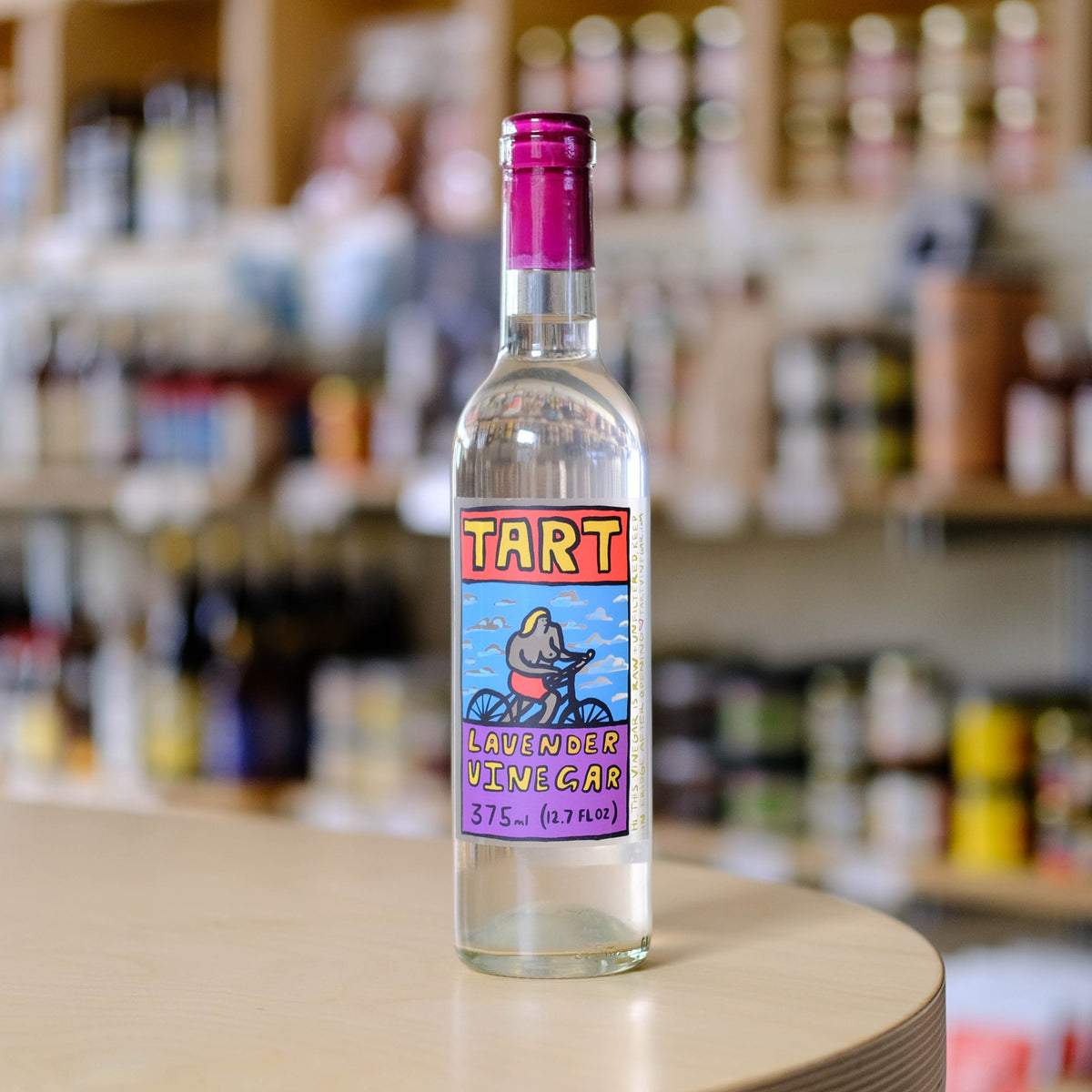 We love it!
Small-batch vinegar that packs a punch.
It's hard to think of situations where we *wouldn't* use this vinegar. It adds the most perfect floral tang to salad dressings, curds, marinades, and more!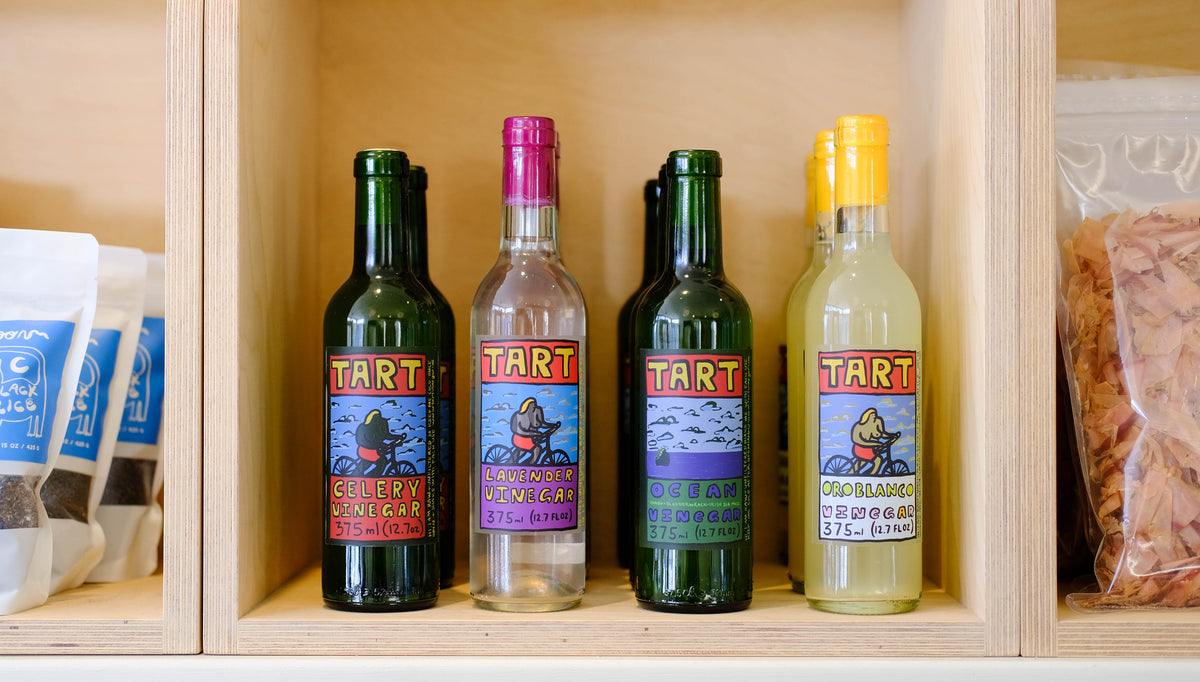 About the Maker
TART Vinegar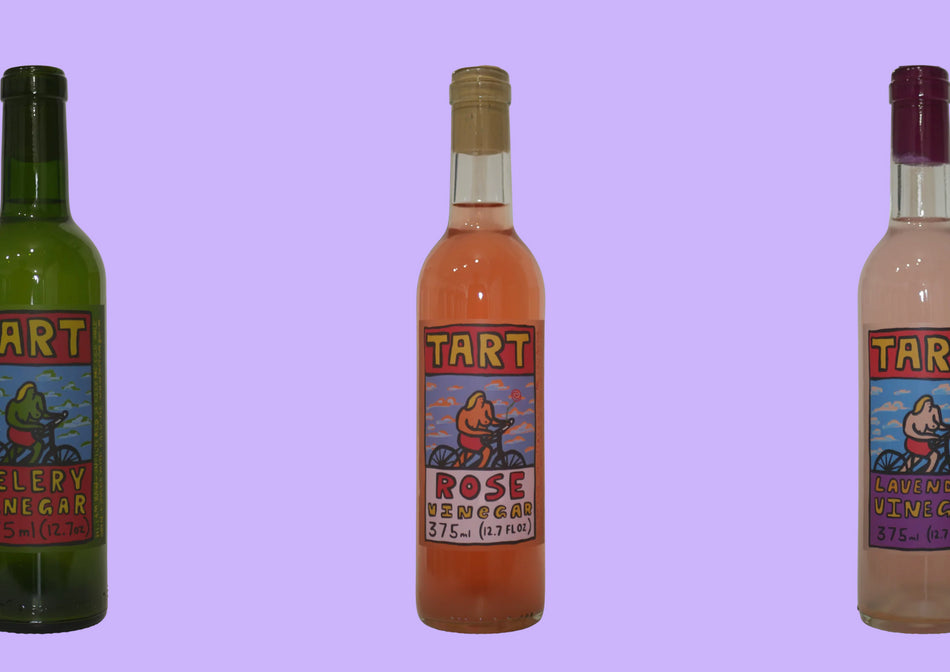 TART Vinegar
Since 2019, Brooklyn-based fermenting mastermind Chris Crawford has been crafting deliciously creative raw vinegars in small batches. Unlike other highly processed vinegars, TART vinegars are unpasteurized and made with traditional methods, featuring unique flavors you can't find anywhere else.
Shop All TART Vinegar
Other Stuff
You might like