Maine White Pine Shrub
A refreshing shrub shrouded in Maine pine. Like taking a deep breath at Acadia in fall, with the tart kiss of a shrub.
Organic raw apple cider vinegar, organic Maine white pine needles, organic raw honey
$19.00
Notify Me
Notify me when this is back in stock.
We'd say this is...
Made in Maine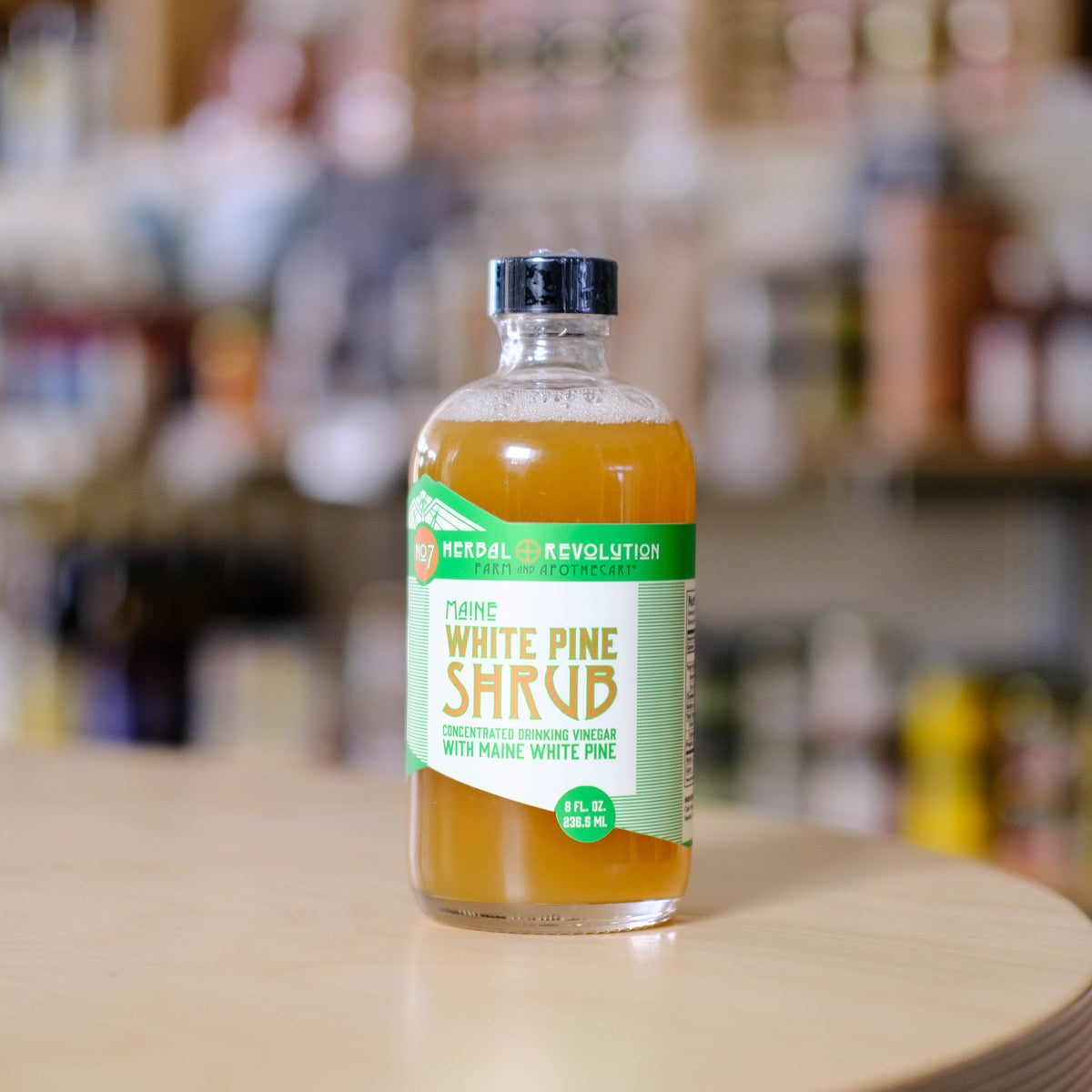 We love it!
Fresh, foresty, and fun.
Katheryn and her team at Herbal Revolution showcase the best of organic farming and herbal medicine. Every sip revives the whole soul.This shrub brings the outdoors into your glass. The pine pitter-patters across your palate, in a way that's familiar and somehow nostalgic. Use in your next cocktail/mocktail - or toss into a dessert!
About the Maker
Herbal Revolution

Herbal Revolution
MADE IN UNION, ME
Inspired by the resiliency and tenacity of plants, Herbal Revolution creates healthful (and delicious) foods... And it all starts at their own organic farm in midcoast Maine!
Kathi and the team of sustainable farmers and herbalists are passionate about the land, social justice, and their community. They're an example of food done right and we're so excited to carry their products.
Shop All Herbal Revolution
Other Stuff
You might like