Halmi Sparkling Beverage
Halmi's sparkling rendition of a traditional Korean spiced punch called SuJeongGwa. Made with cinnamon, ginger, jujube, and persimmon. Delightful and refreshing!
Carbonated water, date juice concentrate, cane sugar, organic ginger juice, persimmon puree, organic cinnamon extract, wild jujube seed extract, ginger extract, L-malic acid
We'd say this is...
Onggi fave
We love it!
Tasty and tummy-friendly
Halmi describes this bevvie as a healthier, lighter ginger ale, but it's honestly so much more than that! Not only is it delicious, but it also aids in digestion. Your taste buds and your tummy will be happy!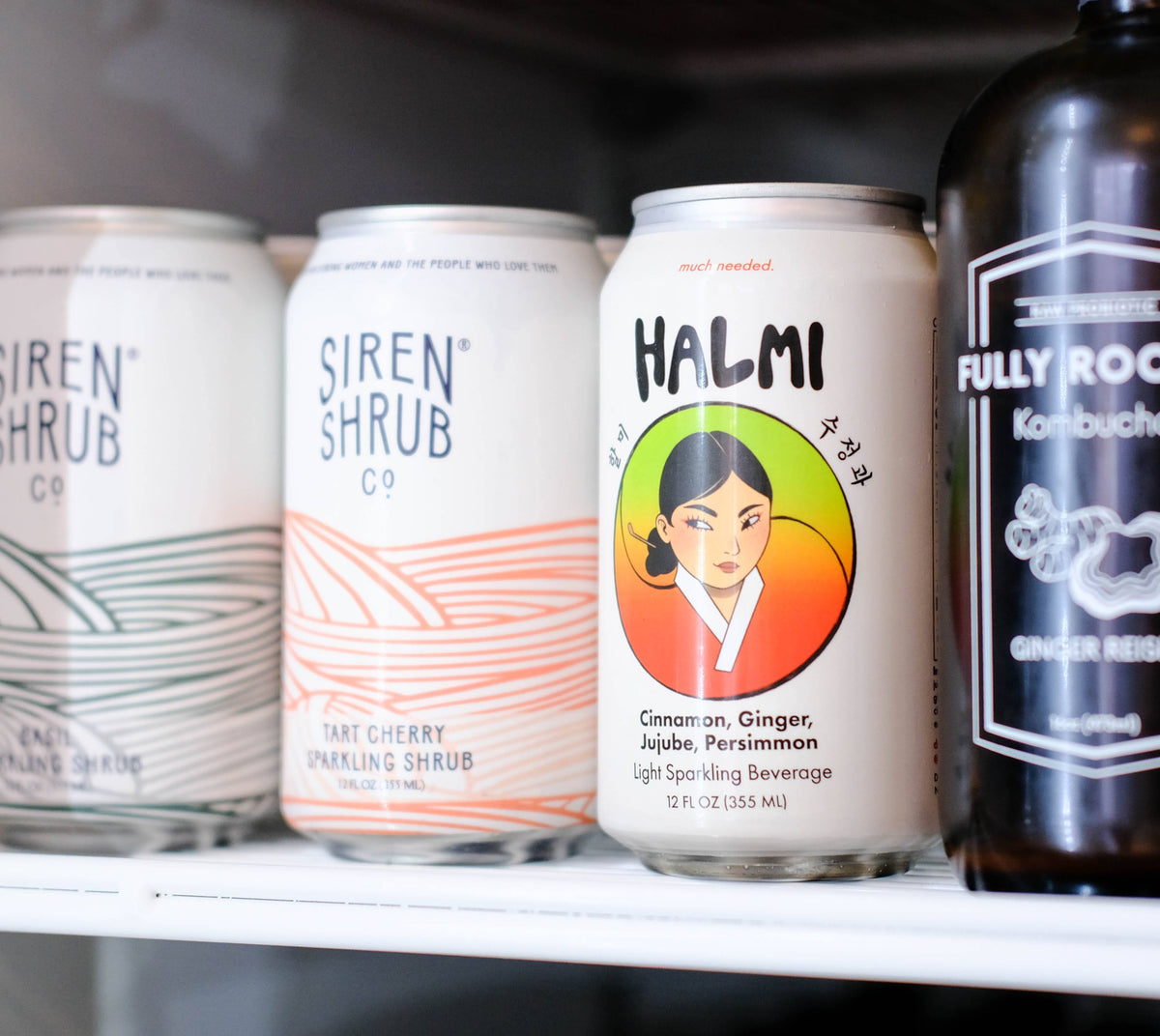 About the Maker
Halmi
Halmi
Taken from the loving nickname halmoni, which means grandma in Korean, Halmi is a brand of light sparkling beverages inspired by traditional Korean flavors.

Founder Hannah grew up loving seltzer and ginger ale but was always left craving more from their flavors. So, she began making her own brews based on memories of her family's traditional recipes, and thus Halmi was born!
Shop All Halmi
Other Stuff
You might like