Genmaicha Kombucha
The soothing, slightly savory flavor of this booch is sure to put you at ease. Heirloom's fermented beverages are deep, rich, complex - and so so satisfying! Serve chilled!
Filtered water, genmaicha tea (green tea, puffed brown rice), organic cane sugar, symbiotic culture of bacteria and yeast
$24.00
Notify Me
Notify me when this is back in stock.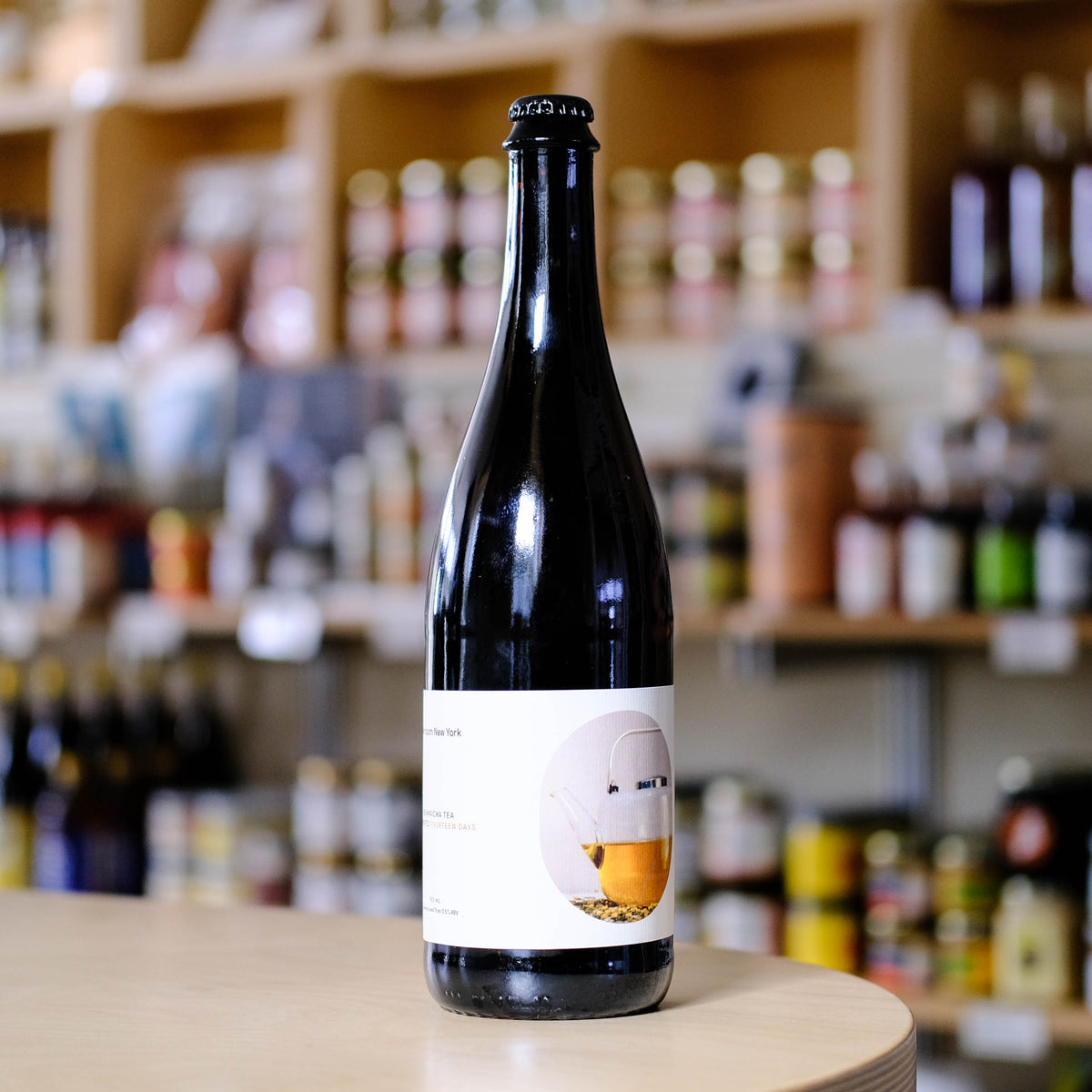 We love it!
Refreshing and comforting
Heirloom's Genmaicha Kombucha strikes a beautiful balance between fermenty effervescence and earthy nuttiness. The fresh, grassy flavor of green tea perfectly complements the roasty aroma of puffed brown rice.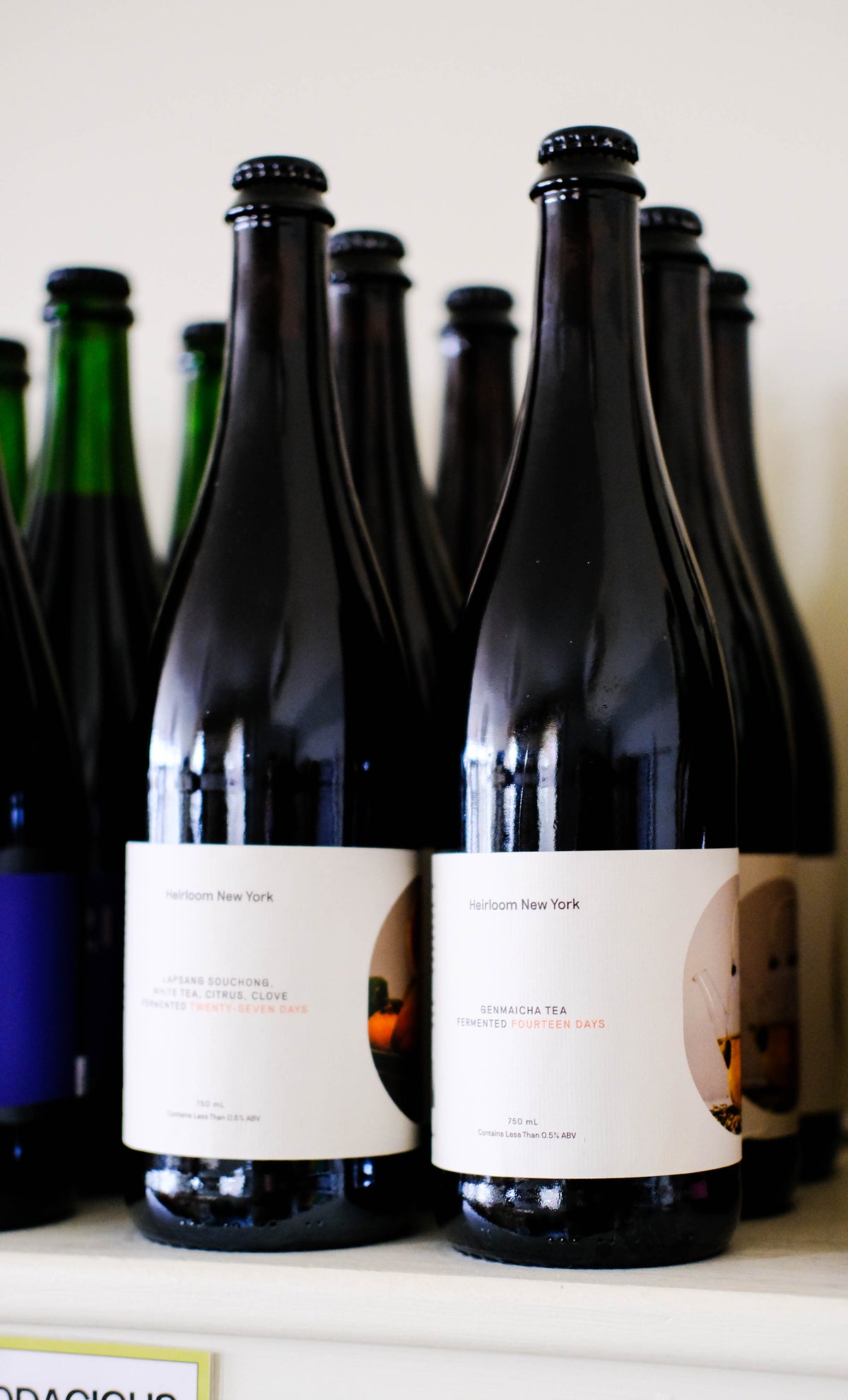 About the Maker
Heirloom New York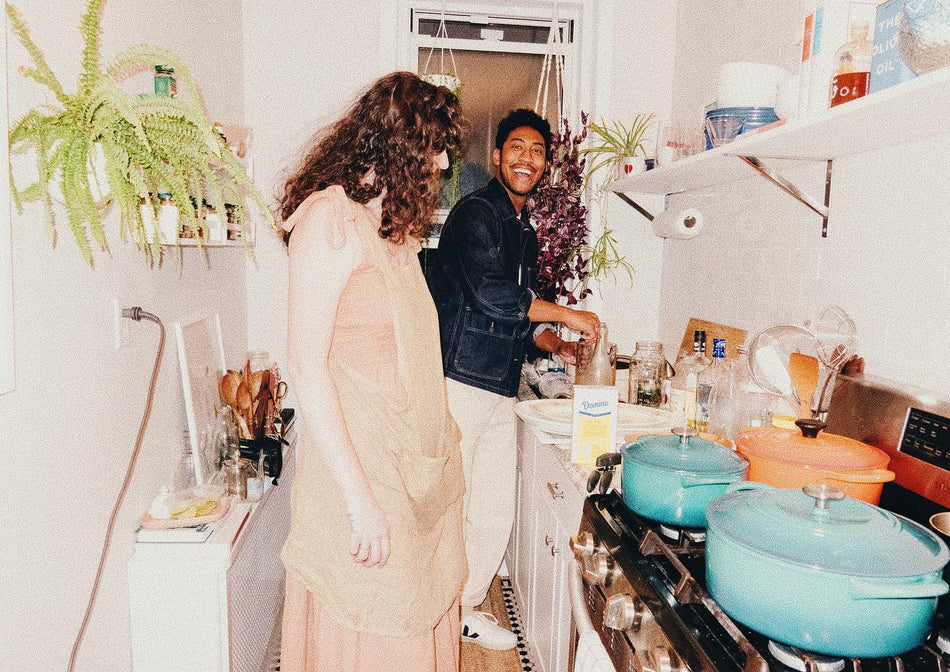 Heirloom New York
This Brooklyn-based company uses slow-fermentation practices to create tea-based ferments from globally-sourced flavors. So so fun! By creating products in small, limited batches, Heirloom is able to experiment with fair-trade teas and a mix of organic fruits, vegetables, herbs, and botanicals to uncover delicious new harmonies.

Shop All Heirloom New York
Other Stuff
You might like