Blue Fire Vinegar
A zingy vinegar with the satisfying taste of Maine blueberries! The ginger and turmeric add a bright pop for the senses.
Blueberry vinegar, honey, water, ginger, turmeric, cayenne pepper, garlic, onion
We'd say this is...
Made in Maine
We love it!
Full of fiery flavor!
Blueberry vinegar balanced with a vivacious blend of fresh ginger and turmeric from Replenova Farm in Durham, Maine, and onions, garlic, and dried cayenne peppers from West Maquoit's own garden. Non-alcoholic and unpasteurized.
About the Maker
West Maquoit Vinegar Works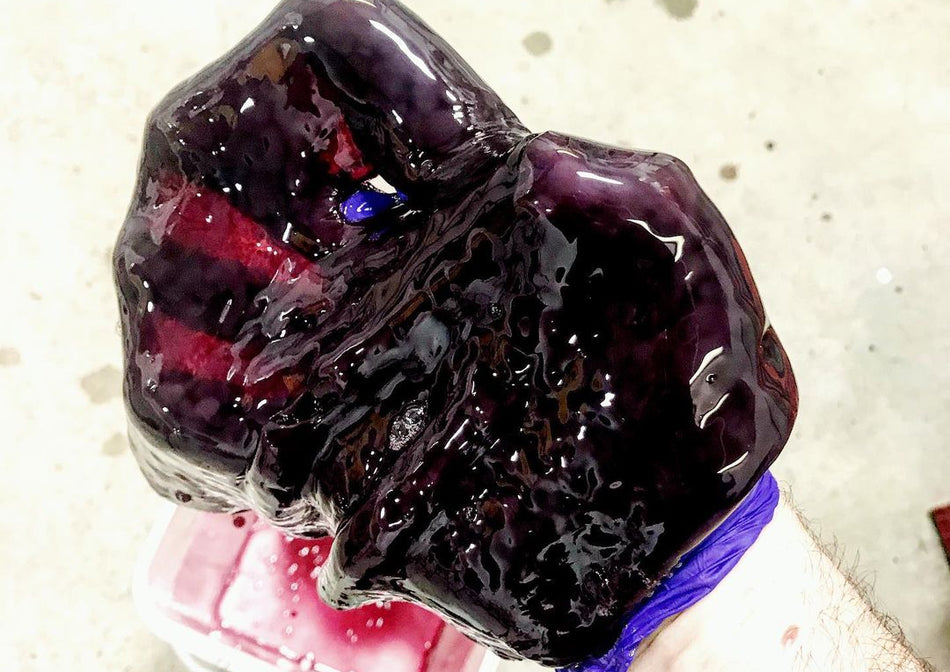 West Maquoit Vinegar Works
MADE IN BRUNSWICK, ME

Brad Messier makes some of the tastiest and most interesting vinegars you'll find just about anywhere - and they're made right here in our backyard.

Brad brews his uniquely delicious vinegars in Brunswick, relying on foraged ingredients when possible and more importantly, local beer.
Shop All West Maquoit Vinegar Works
Other Stuff
You might like